About Chios and Mastic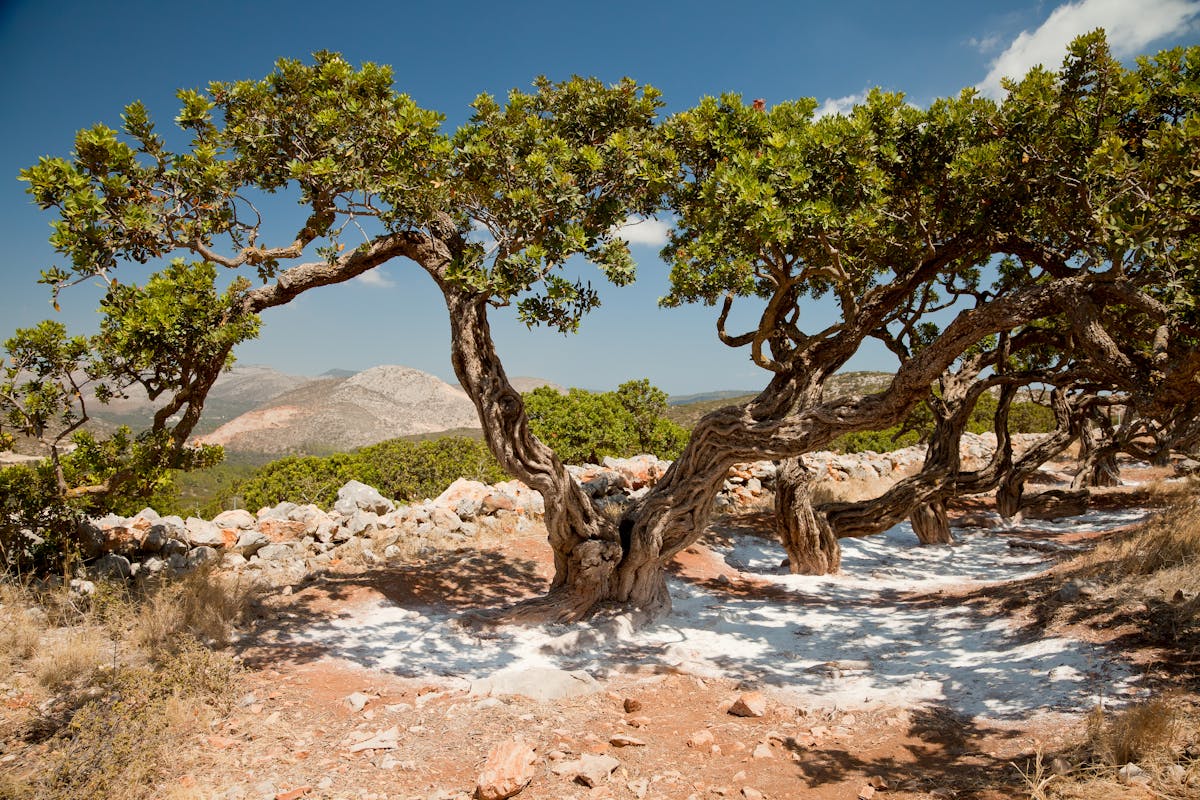 Photo Credit: iStock

By: Erhan Kostepen
About Chios and Mastic
At Doya, one of the most unique dishes on our menu and one that I am personally incredibly proud of is the Mastic Pudding. Not only do I think we are one of the only restaurants in the US to use this ingredient, but we are also most likely the only one that sells Mastic Pudding. To give you a little insight into what it takes to prepare this amazing pudding, let me tell you a little more about Mastic and its place of origin Chios:

The Island of Chios
I, Erhan, the head chef and co-owner of Doya, am from Cesme. Chios (with E-os in the pronunciation) is the fifth-largest of all the Greek Islands and is 45 minutes by ferry away from Cesme. As well as that status, it is the only place in the world where you will find a mastic tree that weeps its resin. Mastic trees are found all over the Mediterranean, but this one is special and it's the mastic that is the crucial component for my recipe. There is a total of 24 villages that produce mastic. Pyrgi is the one that we traveled to when I was sourcing the ingredients for my spectacular dessert.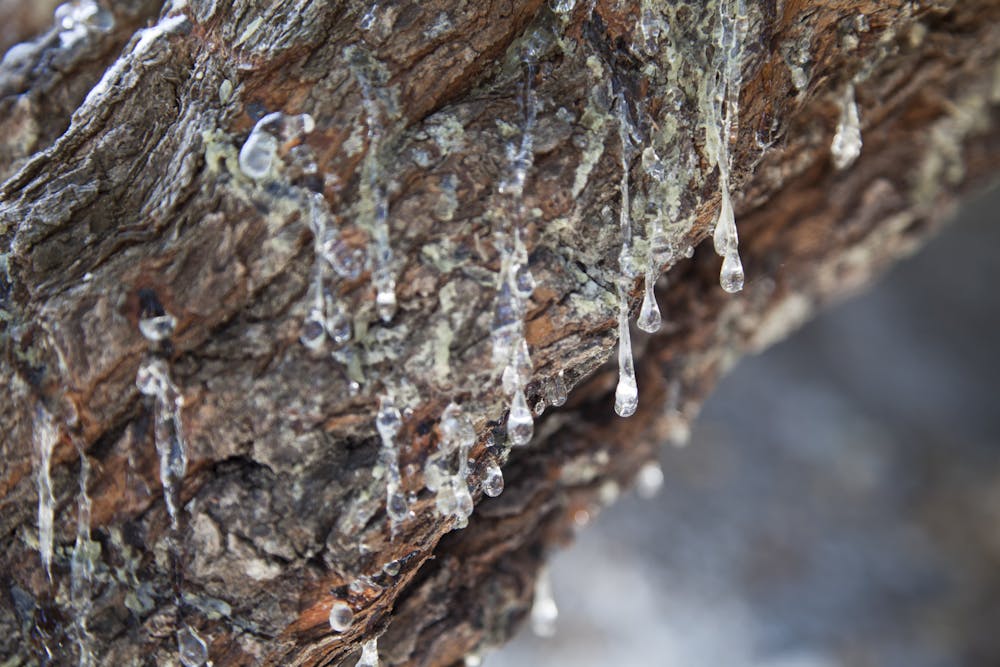 Photo Credit: iStock

For thousands of years, mastiha or mastic has been central to Chios' identity, economy, and fame. It's what its inhabitants are famous for too. Even Herodotus referred to this in the 5th century BC, the Romans used it as early chewing gum, while the Ottoman Empire considered it one of the most highly valued spices.
While driving around Chios, there is a strong scent of oregano, rosemary, and mastic in the air. This is why Chios or Mastic Island is referred to as being 'the fragrant island'.
As a noteworthy point, Wynwood, where Doya is based, is famous for its graffiti. In Pyrgi, the buildings and properties there are adorned with some of the most stunning geometric artwork and patterns you have ever seen, known as graffito.

Mastic
What actually is Mastic? It is essentially an aromatic natural resin that is produced by the Pistacia Lentiscus Var Chia mastic tree. The curious thing about this particular tree is that, while it drips down, the resin has a very translucent and sticky liquid that is eventually solidified into strange and odd shapes. The shapes and their irregularity are dictated by the weather conditions in that specific area during summertime.
After solidification has occurred, the tears are crystallized, and the taste of the mastic is turned into something more complex.
Mastic has long been known for its healing properties.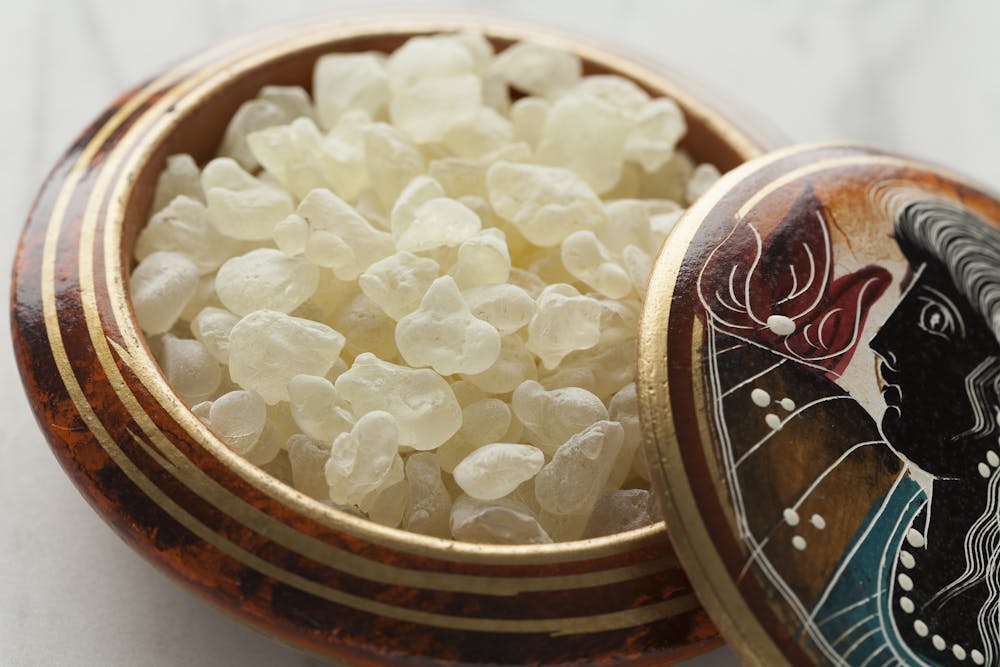 Photo Credit: iStock

Modern Mastic Production
The 24 villages still handle the production of the unique mastic. This is a process that takes a full year to complete more or less, starting with soil maintenance, through to making small cuts into the tree bark to allow the mastic to seep out. The culmination is the harvest and cleaning. The majority of the process has not really changed over the years and is still done by hand. Just like the generations that came before, modern producers usually enlist the help of friends, family, and neighbors.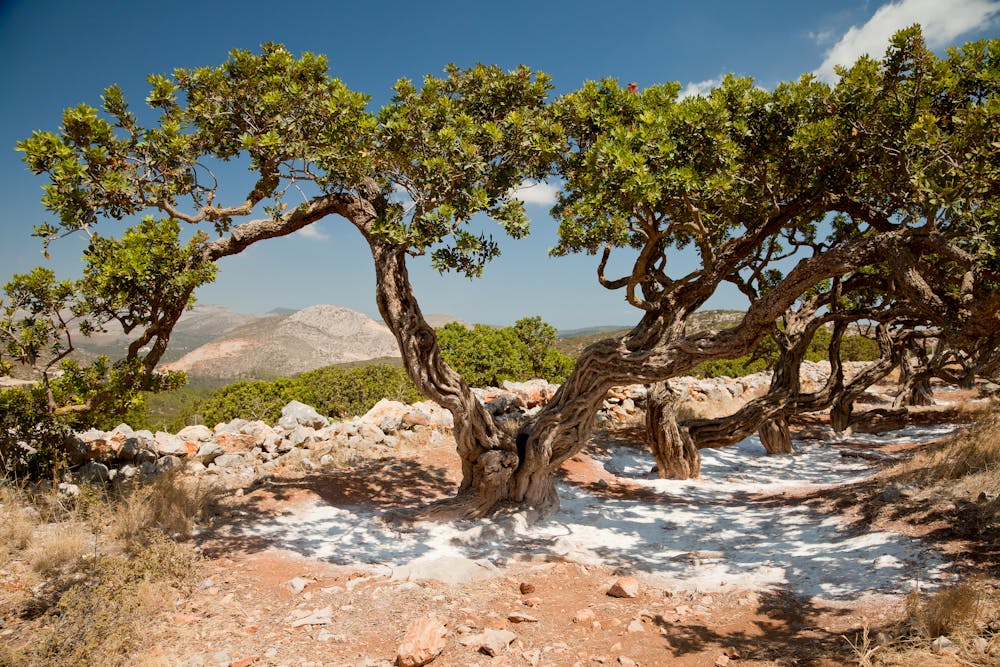 Photo Credit: iStock

The Mastic for Mastic Pudding at Doya
As I knew I really wanted to create Doya as a love letter to my childhood and roots, mastic was always going to play an important role.
I have always believed in being a very hands-on guy. I didn't want to trust the sourcing to anyone other than myself and Jerry the co-owner of the restaurant so knew a trip to Chios was necessary. We found suppliers and I managed to negotiate a reasonable deal (I would have preferred it to be lower, but you can't win all the battles and sometimes even when you do, the victories are smaller than you expected!)
Jerry, my business partner was astounded that I managed to take a whole suitcase of mastic from Chios to Miami. Without any trouble whatsoever. I have no idea what he is inferring…
So, there you have it. If you choose to come down to Doya, I recommend you have the once-in-a-lifetime Mastic Dessert. Now you know how far it and I traveled to bring it to Miami, how could you possibly resist?
Erhan Kostepen is the Executive Chef and co-owner of Doya