Unexplored Greek Islands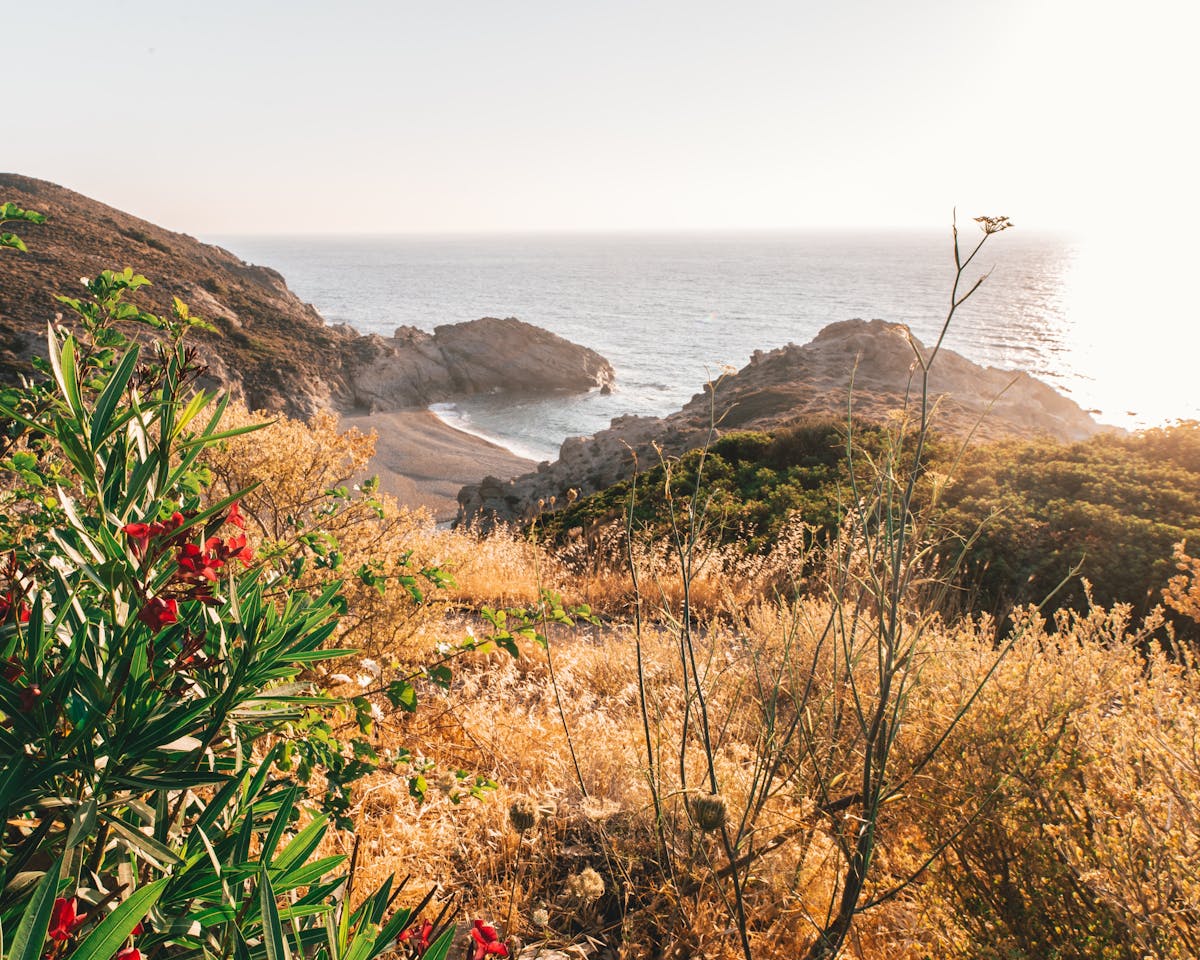 Photo Credit: Erhan Kostepen

By: Erhan Kostepen
Unexplored Greek Islands
Some incredibly popular Greek islands play host to many tourists every year. If you wanted to learn more about Mykonos, Crete, Santorini, Corfu, Rhodes, Paros, or Zakynthos, there are numerous websites and blog posts dedicated to their beauty. We are not about to argue with that fact, that they are beautiful.
However, we often feel that their beauty and popularity overshadow several amazing Greek islands, which are equally just as amazing, even if fewer people know about them. That is why we wanted to draw your attention to some of my favorite Greek islands that we feel are not as explored as much as they should be.

Ikaria
Starting with Ikaria, this is the island that time forgot. It sits in the Aegean Sea, to the far east of the Mediterranean, and 30 miles from the Turkish coast. Although it does not receive as many tourists as other Greek islands, it is still famous for being one of the size so-called Blue Zones found around the world, where the inhabitants are known for having particularly long lives.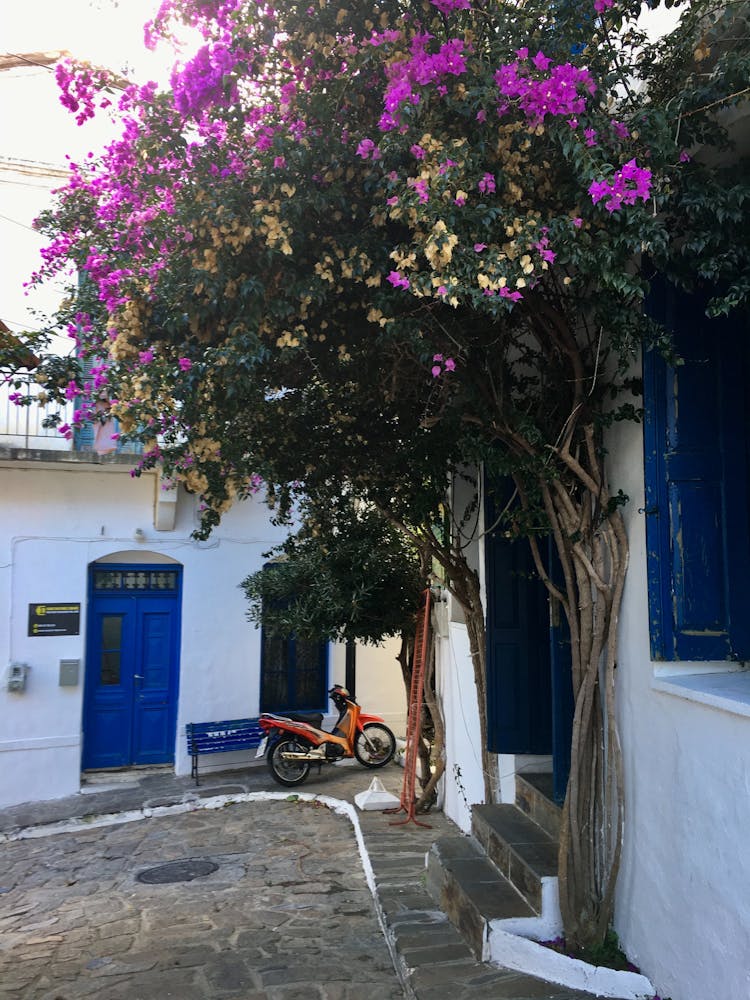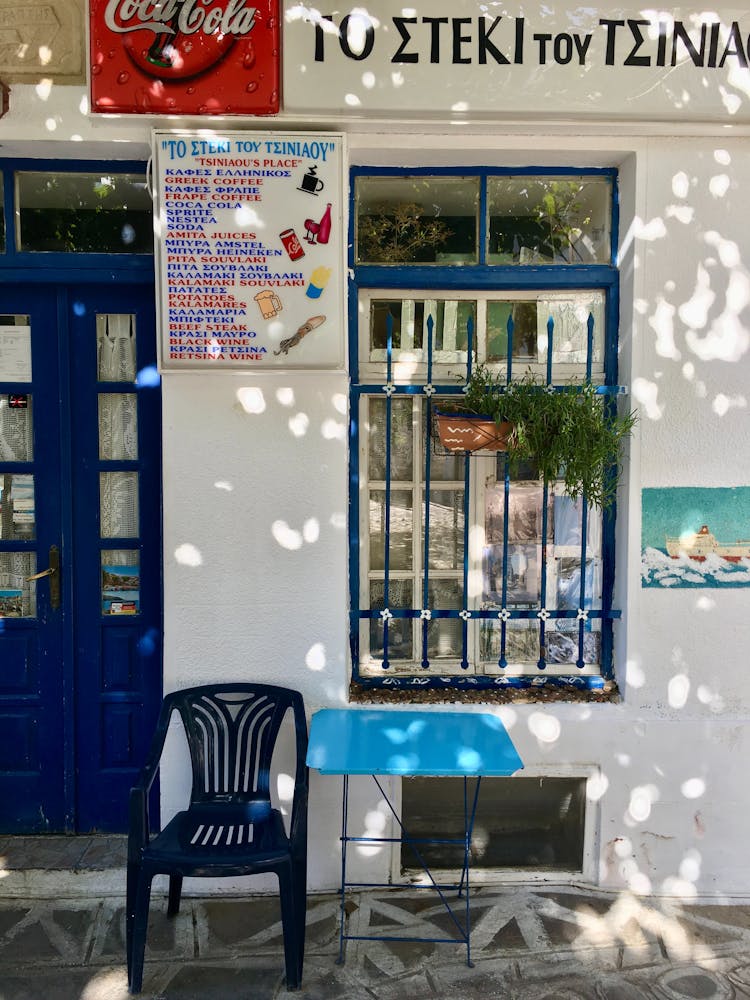 It may look like just about any other postcard-worthy, scenic and dramatic Greek island, even the inhabitants don't look particularly different from other Greek island dwellers. However, there is strong statistical evidence that supports the Ikarians live around 10 years longer on average than other people in the rest of Europe and America, with one in every three Ikarians living well into their 90s.
Even more astounding is the fact Ikaria has some of the lowest rates of heart disease and cancer in the world and fewer people suffer from dementia and depression. For all you active lovers out there who are wondering where their libido went, even the older generations on Ikaria maintain healthy sex lives and physically active still in their 90s.

Serifos
Another beautiful island that is not as explored as other Greek locations is definitely the island of Serifos. We want to focus on Hora, which is the main town on the small island. This is perhaps the most beautiful and charming Cyclades. It has stunning whitewashed architecture and has plenty of interesting little alleys and churches full of character and history.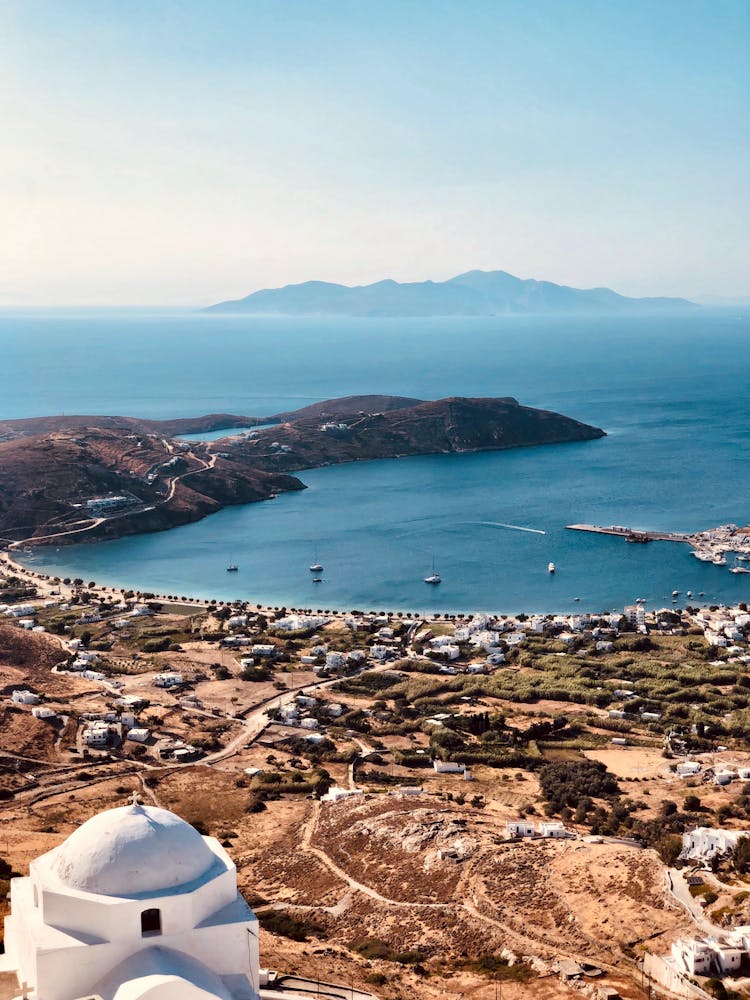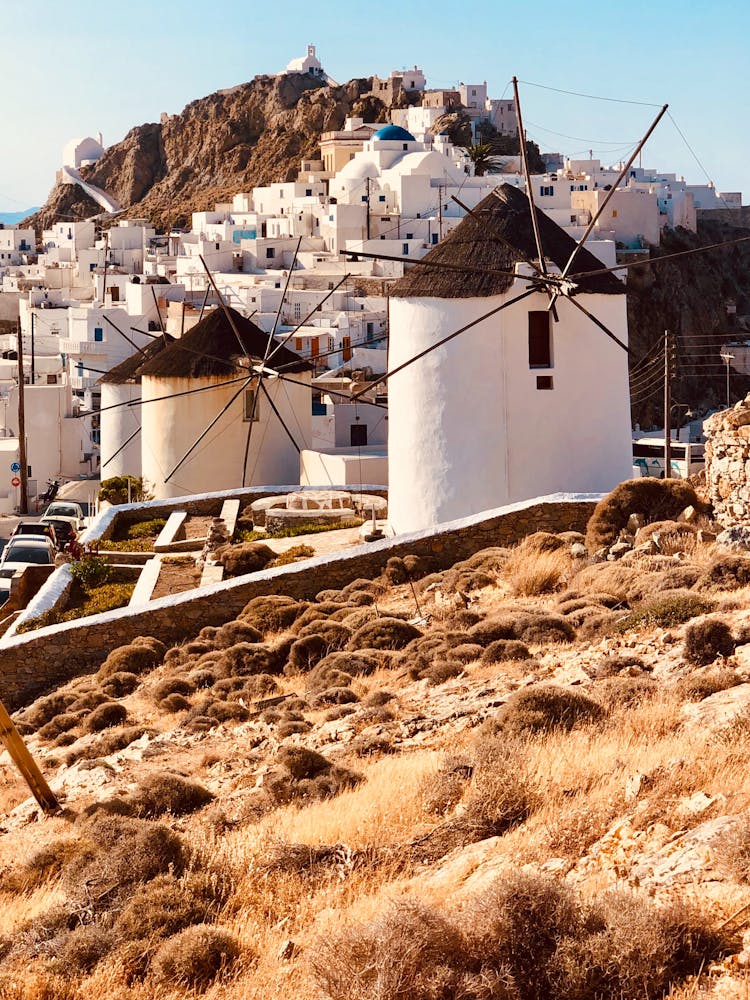 You can take an excellent tour starting at Aghios Athanasios square, most commonly referred to by locals as Piatsi tis Ano Horas, where they all tend to meet up. Here you will find a neoclassical town hall, the Aghios Athanasios church, and some truly quaint little old-fashioned cafes. If you are visiting in the heat of summer, it is best to explore Horas after sundown when it is cooler.
We wholeheartedly encourage you to have a sit down for some Raki or a beer and just enjoy the laidback lifestyle.
Tasty treats to look out for include the chickpea soup with rosemary, thyme honey, and the gorgeous fennel fritters (Marathotiaganites).
You will find that as the heart of this island is in Livadakia and Livadi, where most of the restaurants on the island are found. There are traditional taverns that sit by the sea with romantic views of the boats and restaurants serving international cuisine, so you are not short of variety.

Folegandros
Folegandros is a small island in the Aegean Sea that with Santorini, Anafi, Los, and Sikinos makes up the southern part of the Cyclades. Although it has a similar feel to Santorini, with its dramatic volcanic landscape of cliffs and hillsides, it is less visited.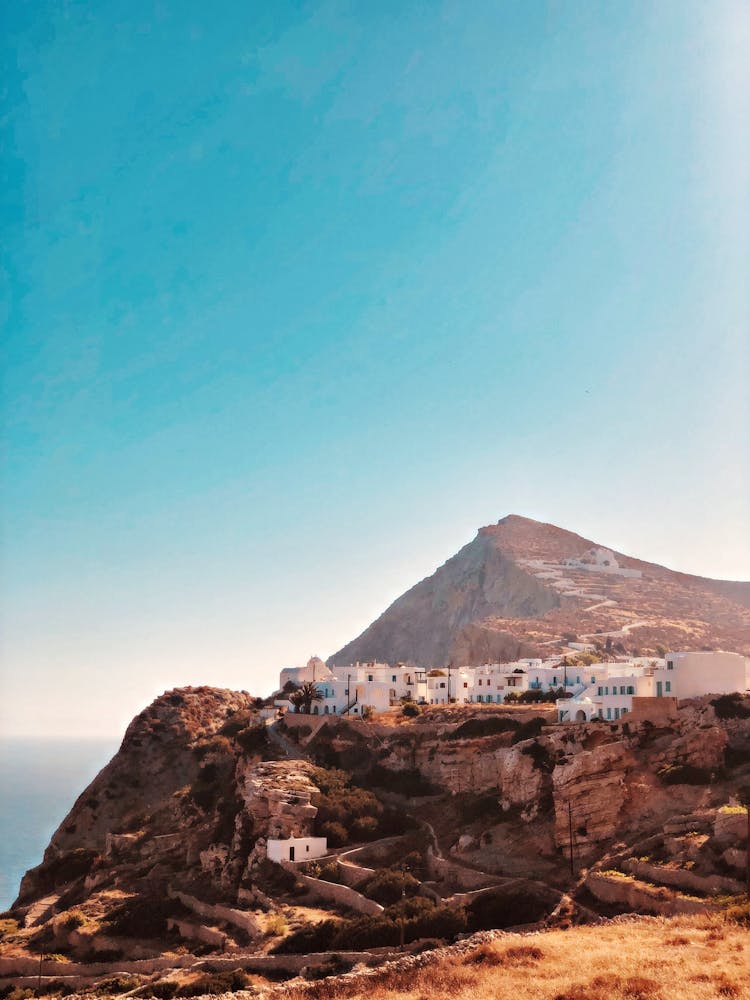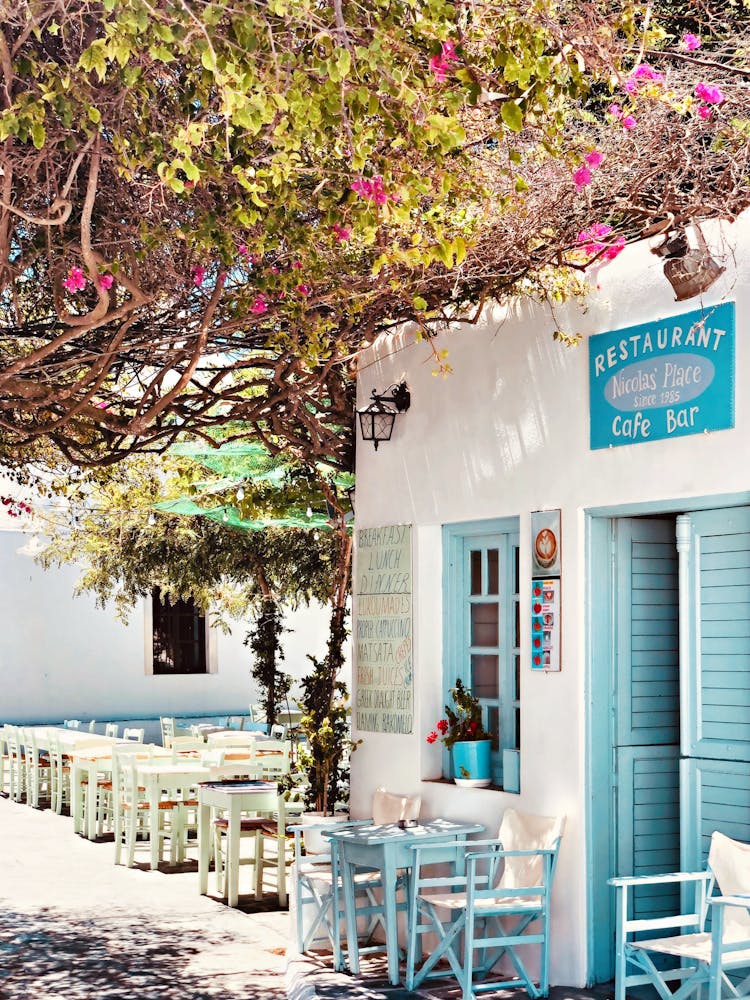 Surprisingly, this is the perfect island for a beach holiday and our favorite has to be Agali, thanks to its beautiful white sand.
Word of warning, you may see more than one octopus hanging on a washing line…
Erhan Kostepen is the Executive Chef and co-owner of Doya