The Grand Bazaar, Istanbul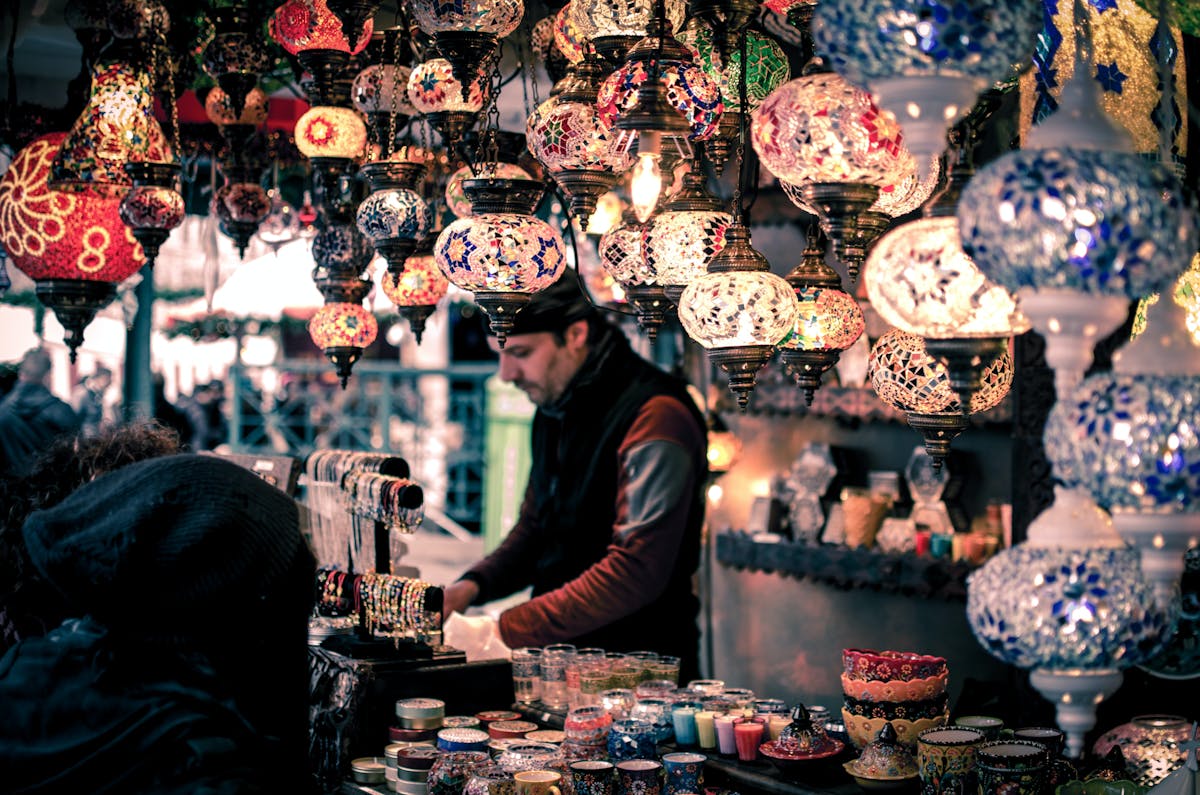 Photo Credit: Wei Pan, unsplash

By: Erhan Kostepen
The Grand Bazaar, Istanbul
One of the biggest and oldest covered markets still open in the world, The Grand Bazaar, in Istanbul consists of 61 covered streets and is home to more than 4,000 different shops. If you really want to experience what daily life in Istanbul is like, while trying your negotiating skills, I recommend taking in the many sights and sounds there in the Bazaar. Around 250,000 to 400,000 visit it every day, so you would be in very good company. It even made the top position in a list of the most-visited sites in the world, with an annual visitor rate of 91,250,000 at the time.

The World's First Shopping Mall
Who doesn't like to visit a shopping mall? Especially one as beautiful, ancient and authentic as this one. It's the easiest way to find all the shops you could want and need under one roof. Although it feels like it may have been an American invention, many consider The Grand Bazaar to be the world's first shopping mall.
Construction first started on what would become the Grand Bazaar as far back as 1455, during the winter shortly after Constantinople was conquered by the Ottoman empire. The Bazaar was designed as part of a wide-scope plan to stimulate Istanbul's economic prosperity.

UndeShopping at the Bazaar - an Eye-opening Experience
We asked Erhan for some tips:
I am sure you've been to a farmer's market or city market where prices are not as fixed as they are in the high street stores and shopping malls we have nowadays. That's obviously the way things were done long ago. Well, at the Grand Bazaar, that is one of the aspects of a shopping trip there that makes it so unique. Chatting and bargaining with the sellers is a huge part of things.
The sellers, rather than just being Turkish speakers, are often well-versed and even fluent in more than one language. Like other markets where you will find many stalls selling the same kind of items side by side, at the Grand Bazaar, customer service, and haggling successfully is what can make or break businesses.
Don't worry, if you accept tea offered to you by a friendly salesperson, you have not agreed to a deal. Tea is an important part of Turkish culture and as we pride ourselves on being welcoming and hospitable to guests, we always offer tea.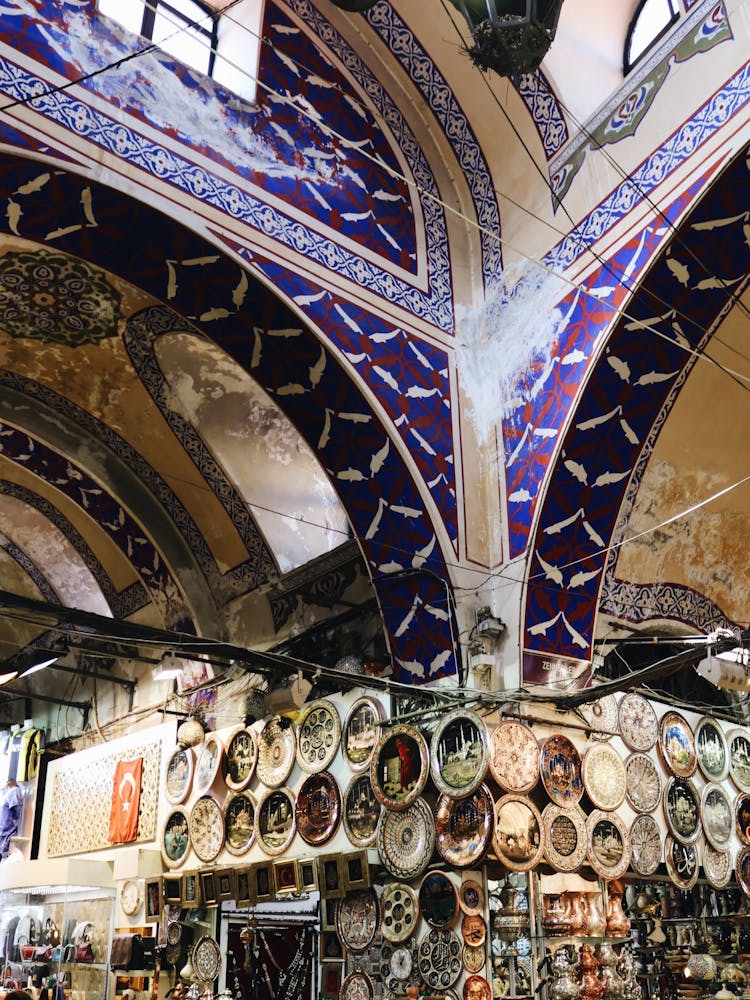 Photo Credit: Dana Banana, unsplash

Understanding Negotiation
As a huge part of the experience is negotiating and bartering, you must understand how it is done at the Grand Bazaar. You rarely will actually deal with the shop owner. Normally, there is a salesperson who will attend to you. Most of them have a specific sales quota to meet, in addition to the commission they can earn on individual purchases.
What does that mean for you? Well, towards the start of the day, most salespeople at the Bazaar are keen to sell, even at lower prices so they can meet the quota for the day. Once they have met that though, their focus will shift towards trying to get the best commission.
However, that doesn't necessarily mean you need to wait at the shop front to make sure you are first in line. In fact, looking too eager will almost certainly mean you won't get the best bargains. In my personal experience, it is between 11am and 1pm that's the best time to get the best deals.


Photo Credit: unsplash

Our Trip for Doya
To ensure that Doya, was authentically Aegean, we knew we wanted to get a lot of the accessories, such as textiles, porcelain, and glassware at the Grand Bazaar. We made a trip there and here are some of the great things we bought. And yes, we did drink a LOT of tea.
The pillows used at Doya were bought from our friend:
https://www.instagram.com/yazzma/
Some of our porcelain we bought from our friends at Iznik Works
Even though we became good friends with these vendors, we still needed to negotiate: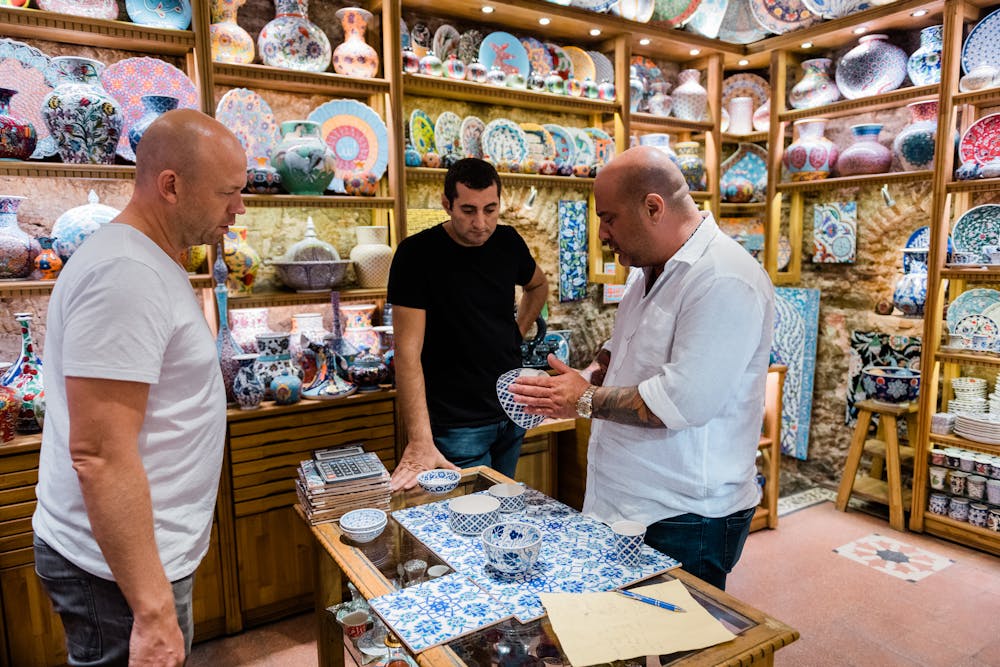 Photo Credit: Rob van den Blink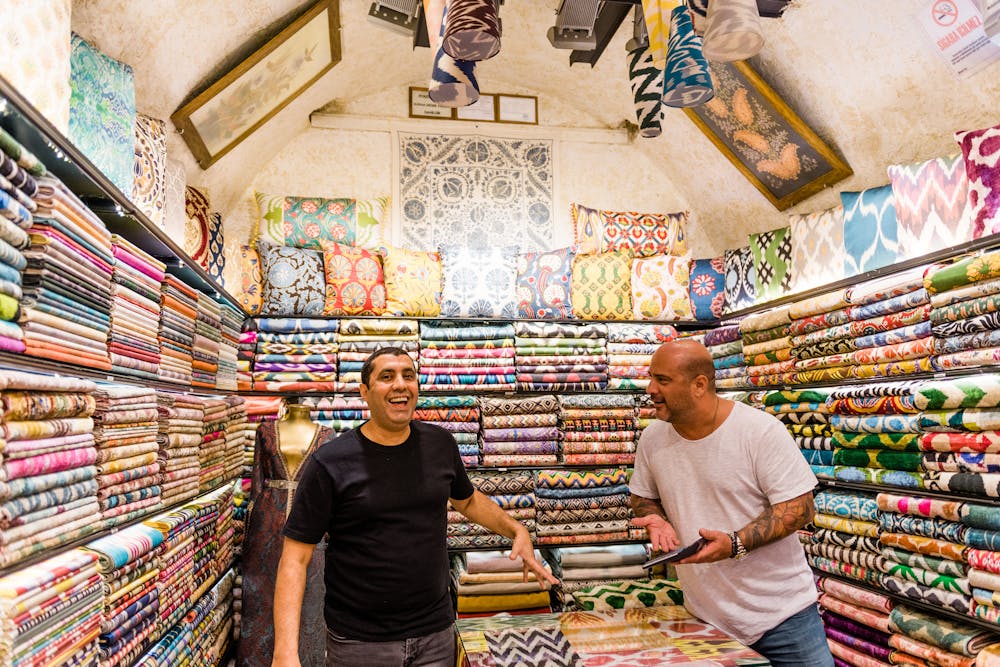 Photo Credit: Rob van den Blink
Erhan Kostepen is the Executive Chef and co-owner of Doya