The Aegean Region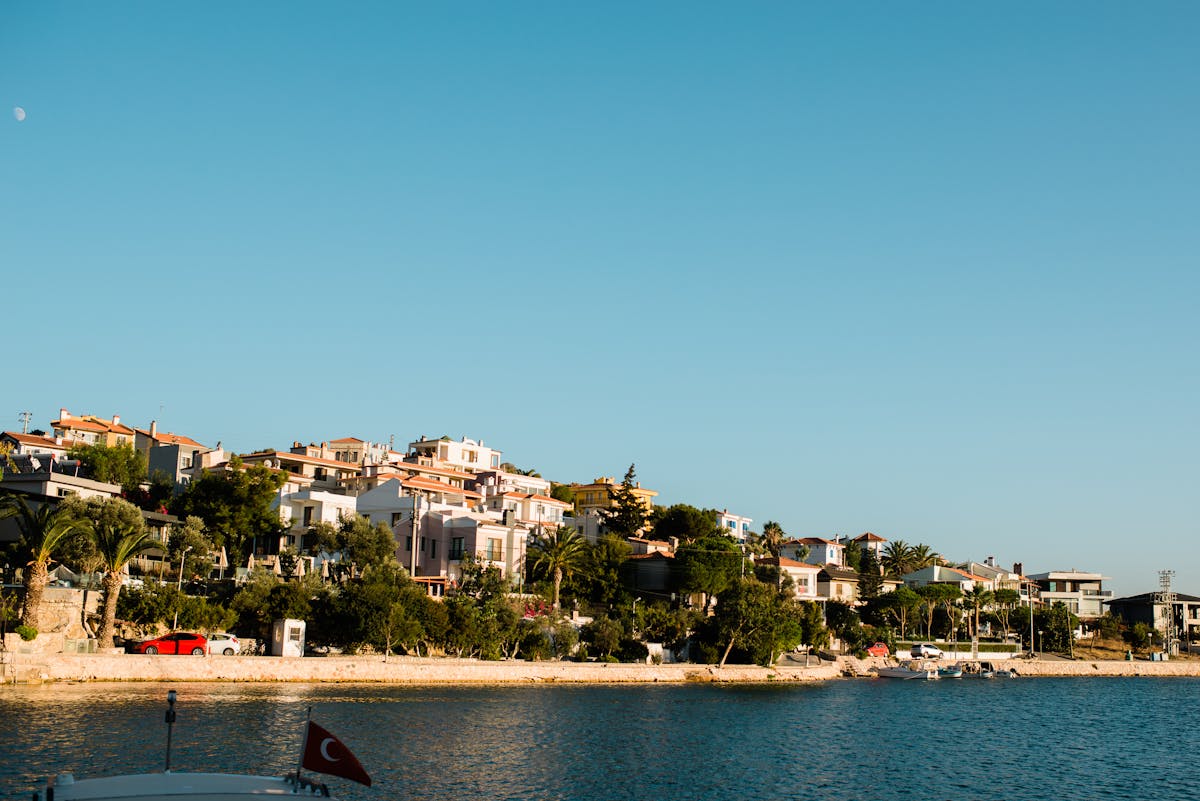 Photo Credit: https://www.instagram.com/dutchrob_/

By: Erhan Kostepen
The Aegean Explained
Both the Aegean region and Miami are my home. I love Cesme where I was born; I love Miami where I live. This is the reason why I first started Mandolin and now Doya: to bring the flavors and maybe a bit of the lifestyle of the Aegean region to Miami.
Did you know that the name Mandolin Aegean Bistro was coined by my mother, Ayse? She is a very talented artist (it's not just me that says that by the way and although I am biased because she is my mother, who doesn't big up their own mum?). Her work can be found on her Instagram account @iconicsinharmony_aysekostepen.
Why do I mention my mother, besides the fact that we call her our most important advisor? Well, some of her art has been used in my new restaurant Doya and it helps to give Doya its Aegean atmosphere, even though we are many hundreds of miles away in Miami.
The Aegean Sea is more than just a body of water, though, so it takes a lot of talent and love for the place we grew up for my mom to be able to transfer the feelings, sounds, sights, and emotions connected to the Aegean in her art.
If you are new to that particular part of the world, let me explain a little more about the Aegean Sea.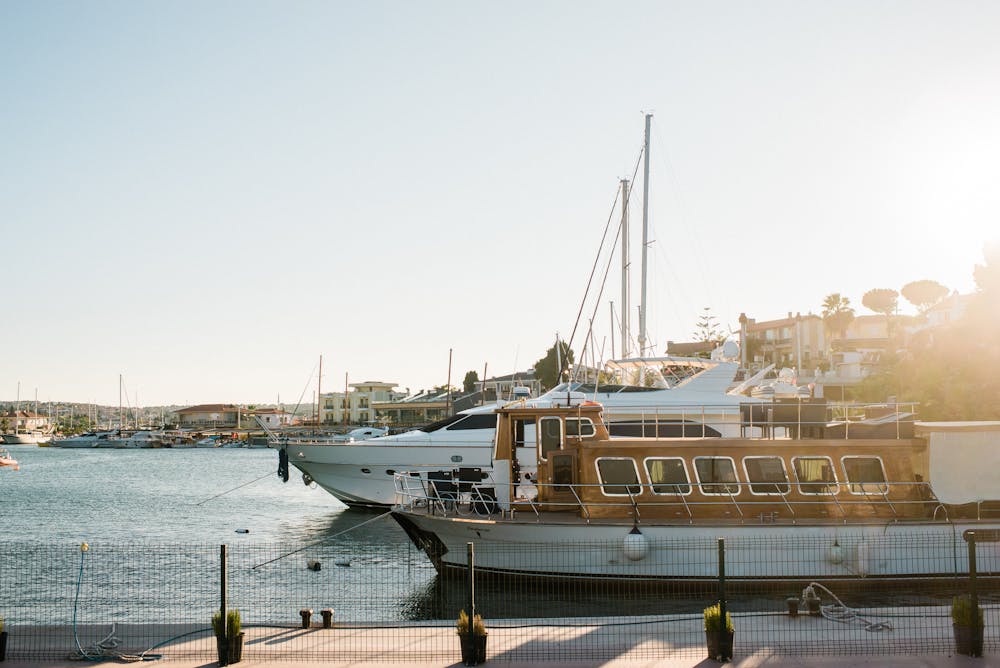 Photo Credit: https://www.instagram.com/dutchrob_/

Understanding the Aegean
Although it is very much a sea in its own right, the Aegean could be seen as being an oversized bay within the Med, that has Greece on one side and Turkey on the other, with little islands in-between.
The shores of the sea off Turkey and Greece are epitomized by stunning coastlines with amazing beaches, some featuring eye-catching rock formations, others full of pebbles, and some with the clearest white sand. There is a mild climate you find throughout the Mediterranean.
An interesting tidbit of information you may find interesting is that around half of Turkey's olive trees are found in the Aegean region.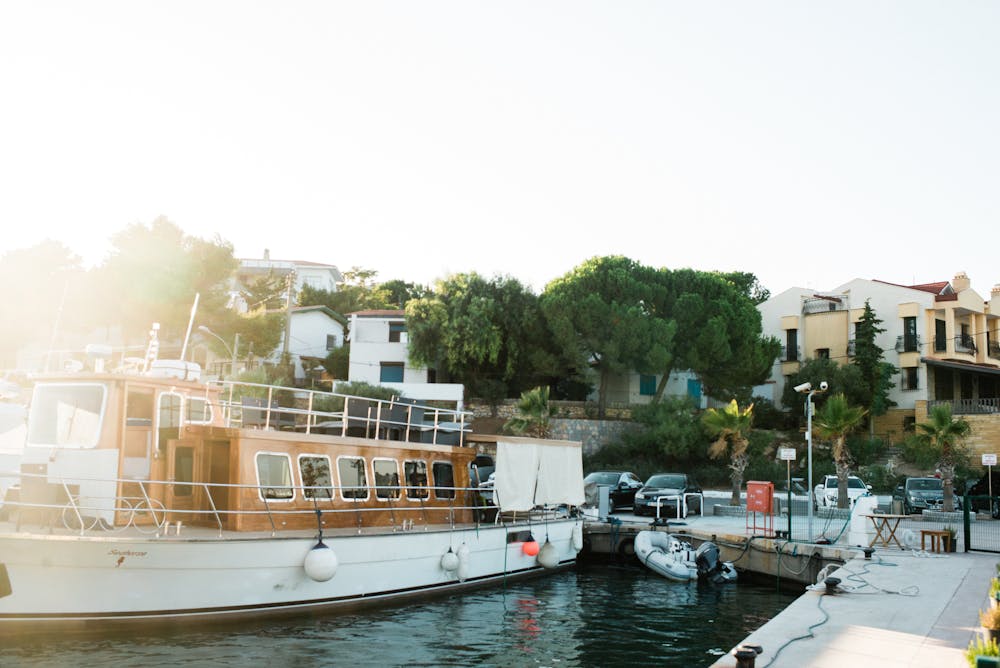 Photo Credit: https://www.instagram.com/dutchrob_/

Noteworthy Places In and Around the Aegean
The town where I was born and spent much of my childhood in and around, Izmir, is seen as the Aegean region gateway with frequent connections to Istanbul across land and through the air. A plane flight to and from Istanbul to the town takes just 50 minutes.
Off the coast from Izmir, you will find the Cyclades, an island group that includes popular destinations such as Mykonos and Santorini.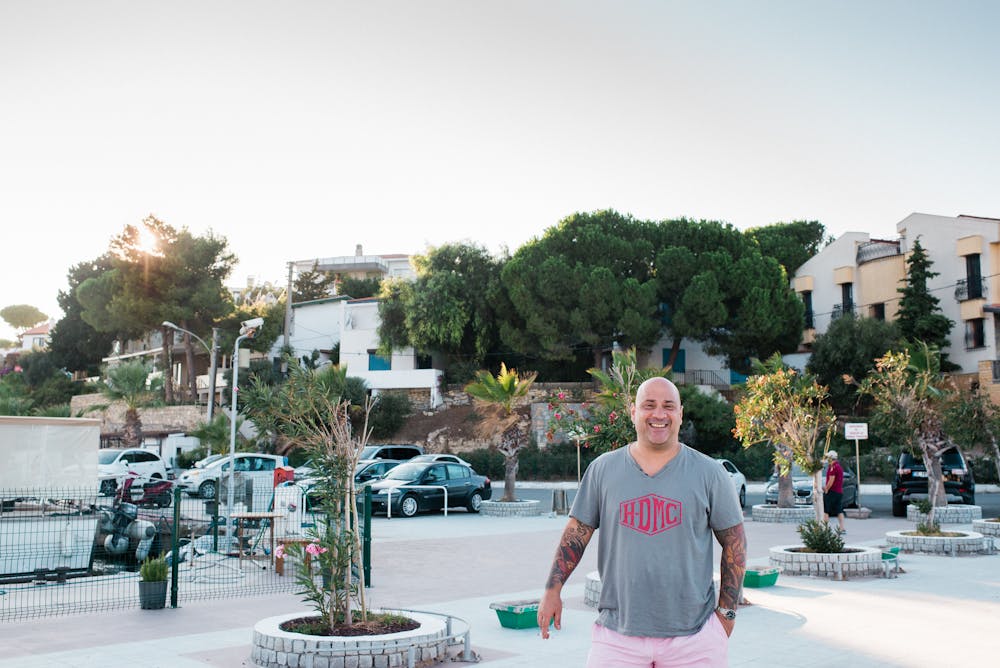 Erhan in front of the home he grew up in and surroundings
Photo Credit: https://www.instagram.com/dutchrob_/

There are a lot of islands found dotted around the Aegean Sea because they are part of a large underwater mountain chain that is actually an extension of the mountains found in Greece. In total there is actually a total of over 3,000 islands and thought to be the home of the earliest civilization in Europe.
The water of The Aegean Sea is crystal clear and turquoise like the Caribbean which allows you to enjoy the truest color of the water.
It's this beauty and the atmosphere you will find in Izmir and other cities that sit by The Aegean Sea, that I hope you get from a trip to Doya.
Erhan Kostepen is the Executive Chef and co-owner of Doya