Erhan's Local Istanbul Recommendations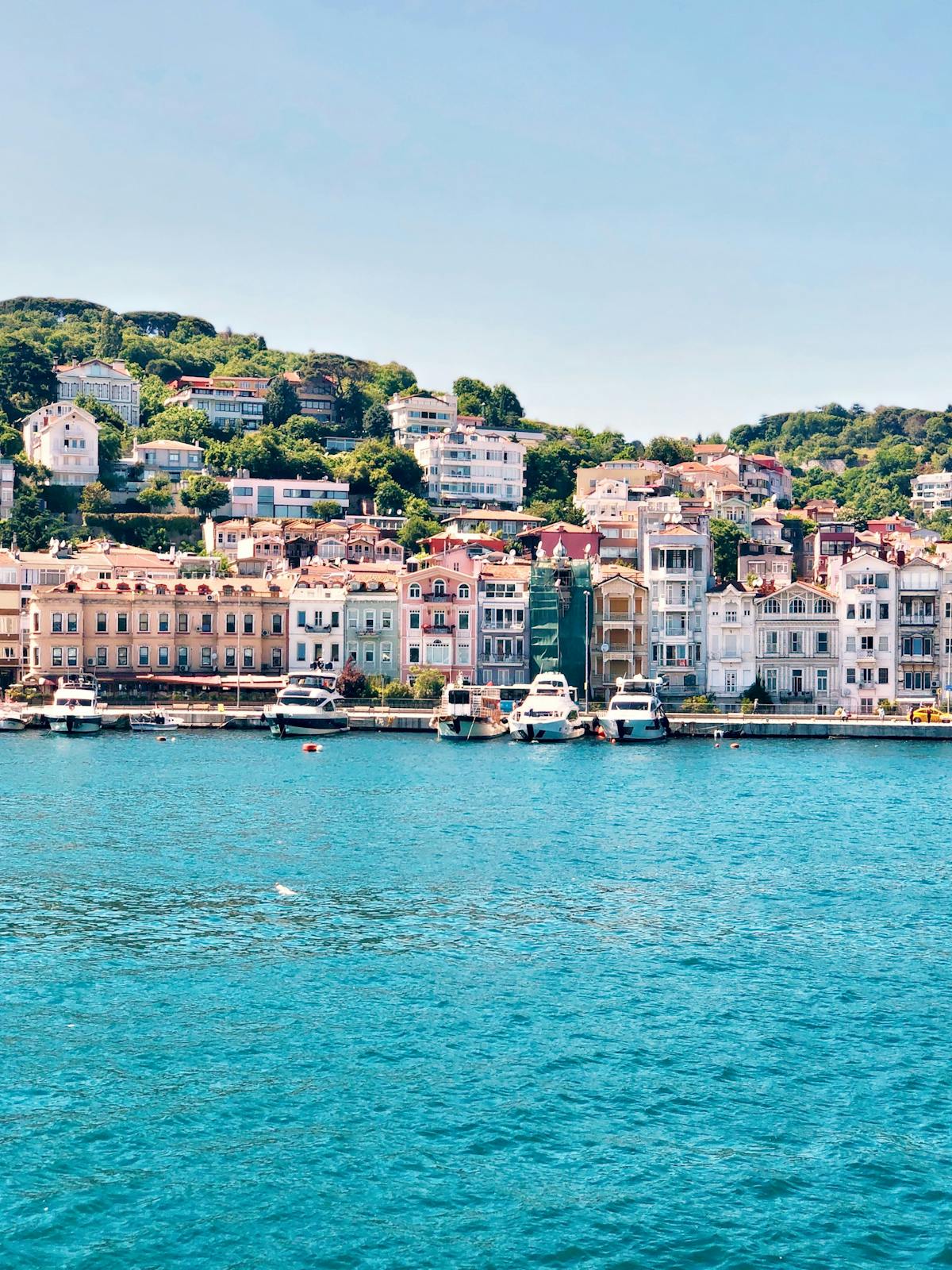 View of Istanbul from the Bosphorus
Photo Credit: https://www.instagram.com/bellacove.journeys/

By: Erhan Kostepen
Erhan's Local Istanbul Recommendations
Got 24 hours to kill in Istanbul? Not sure what to do, and more importantly what to taste? Here are my recommendations…, come with me as I take you around my favorite spots:

The tram is the most convenient and cheapest way to tour the historic centre of Istanbul.
Photo Credit: https://www.instagram.com/parastoojk

Breakfast
No day is complete without a good breakfast and for breakfast in Istanbul, you need to go to Kasilbeyaz Kahvalti. Here you can enjoy amazing views over the Bosporus from the rooftop terrace and a great side-on view of the Mehmet Faith bridge.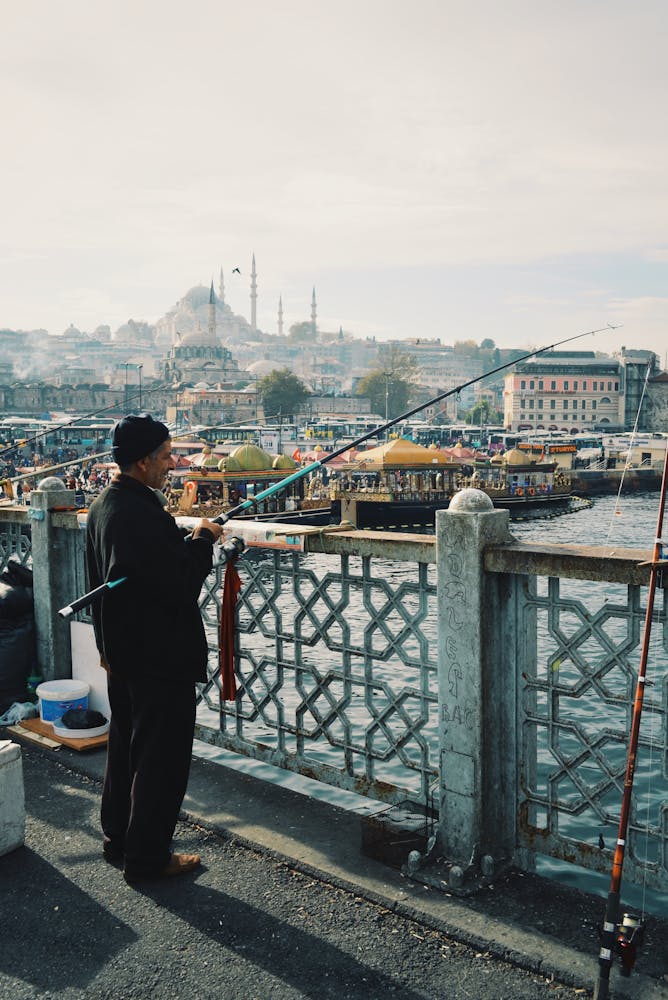 Fisherman on the Galata Bridge, Istanbul
Photo Credit: João Marcelo Martins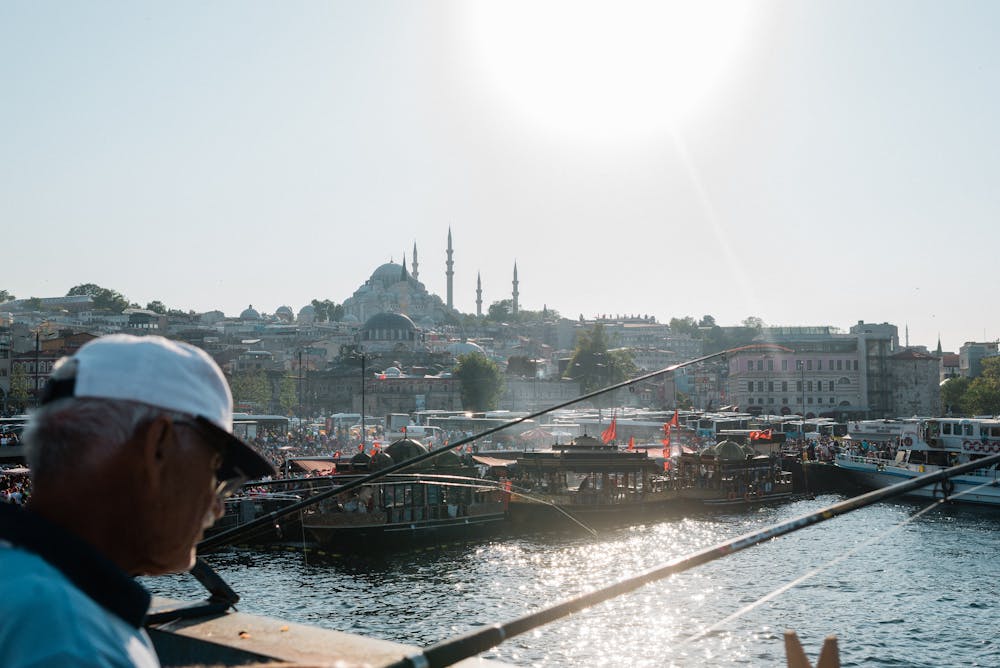 The rows of fisherman on each side of the bridge have become iconic image of Istanbul
Photo Credit: https://www.instagram.com/dutchrob_/

Next – Take a Walk Around Bebek
Since you are already by the water, I would suggest you take the opportunity to walk around the Bebek neighborhood. In the beginning, this chic part of the city was once predominately a residential area, that only in time became more and more trendy and popular for restaurants and cafes.
Here, you will find a great variety of local shops and restaurants. I would suggest that you take advantage of one of the nice little bays that overlook the water, where you can have a fresh cup of Turkish coffee at one of the oldest establishments in Istanbul, the Bebek Kahvesi. Here you can see many of the brightest movers and shakers from local actors to journalists, movie stars and everything in-between.
If you are still feeling like eating something, you should try some tasty cheese and jams along with coffee at the Mangerie. This is one of my highlights of any weekend spent in the city. The views are spectacular of the Bosporus from the fifth floor of the apartment block it is located in.
There are various places around the Bosporus where you can also just enjoy a light cocktail and watch people. I would also suggest that you make room in your schedule for smashed almonds, a local delicacy, which is available from Meshur Bebek Badem Ezmesi.

Lunch
By lunchtime, you should have worked up a bit of an appetite again, and there is no way you should visit Istanbul without sampling a doner or kebab.
Fiko is my own personal favorite, which happens to be run by one of my closest friends back home. He was taught the ins and outs of making kebabs since he was a child, and I believe they are the best in the city. So much care and attention are taken into creating the best kebabs, from the choice of animal and how it is raised to the blend of meat, spice mix, and marinade.

Street Shopping
After lunch, work off those calories by taking a stroll through Nisantasi, a neighborhood that offers a very European style of shopping.

Dinner
In my opinion, there are likely more than a million restaurants in Istanbul anyone should visit, the right one for you will depend on your mood, what you prefer and what you are interested in eating. Here though are my top two tips:

For seafood, Zipkin Arnavutkoy is a great option.
Whereas, if you are after a full upmarket example of the best Istanbul can offer with some awe-inspiring views of the city, Sunset Grill Bar should be your port of call.

Now It's Nighttime – Istanbul Likes Late Nights
Istanbul comes alive at night and has an amazing atmosphere. Start your exploration of the city when the sun goes down by drinking at one of the best bars – the Bebek Hotel rooftop bar. Due to it being situated in the ritziest part of the city, Bebek Hotel was no stranger to tourists taking snaps of it. Over time, it had suffered from wear and tear. Thanks to Mahmut Anlar, a renowned architect, though the building has been rejuvenated to its former glory.
The art deco features have been enhanced with neon lighting and custom furnishings. At the rooftop bar, you can enjoy some classic cocktails and entertainment provided by in-house DJs.

Next Stop – Ruby
At Ruby, you can enjoy some time by the Bosporus either in a gazebo or waterside garden. I would suggest that as most people reach it by boat that you need to arrange a water taxi service from the place you are staying in.

Jerry on the Galata Bridge
Photo Credit: https://www.instagram.com/dutchrob_/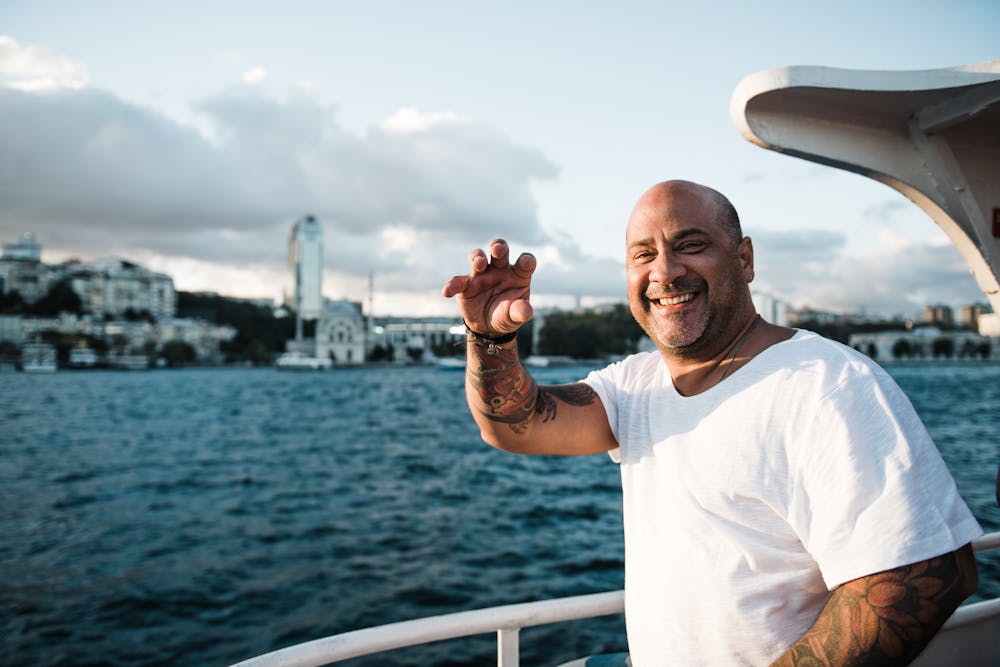 Overlooking Beşiktaş, home to Erhan's favorite football club
Photo Credit: https://www.instagram.com/dutchrob_/

Bonus Tip - The Princes' Islands/Adalar
The Princes' Islands are a small chain of small islands located in the Marmara Sea. These are only a short water taxi journey away and as cars are not allowed on them, you basically get taken around by horse-drawn carriage. It's like stepping back into history. You can choose from the four that are open to the public – Buyukada, the biggest and most popular, Kinaliada, Heybeliada, and Burgazada.

Erhan Kostepen is the Executive Chef and Co-Owner of Doya.