Erhan's Local Alacati Recommendations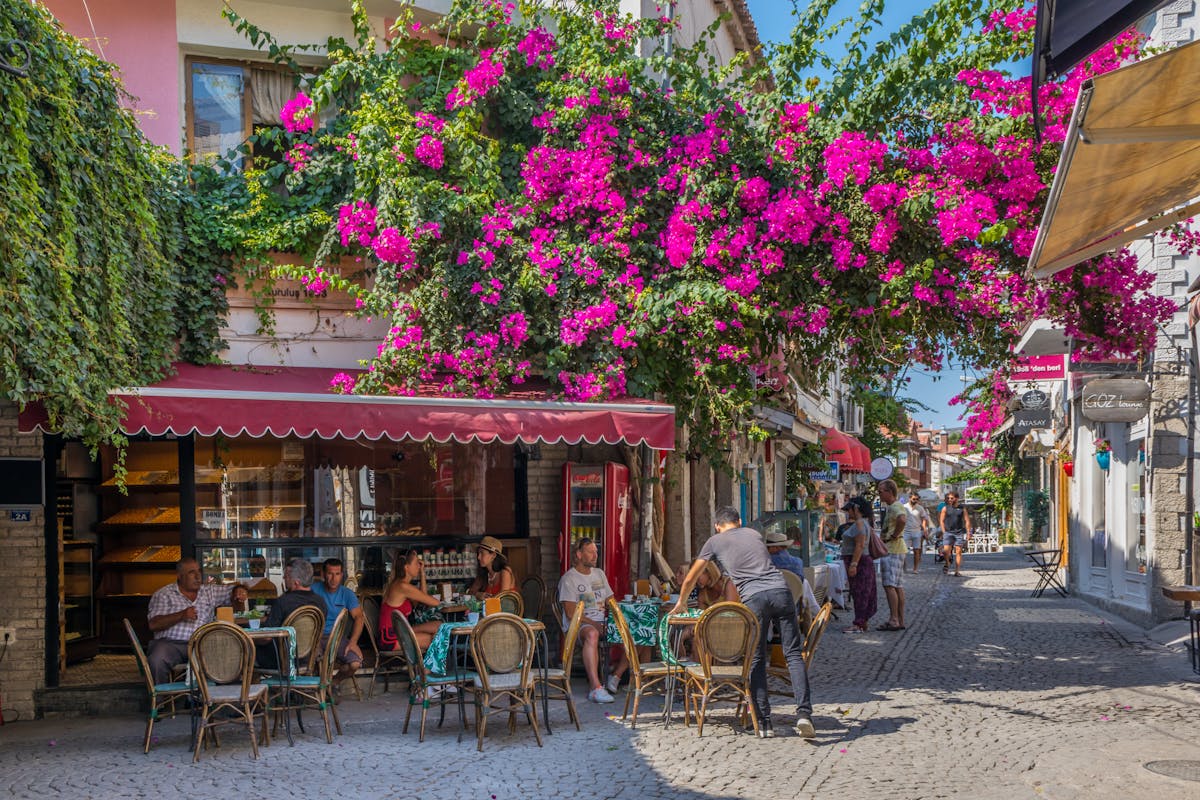 Photo Credit: Getty Images

By: Erhan Kostepen
Erhan's Local Alacati Recommendations
Planning a trip to Alacati sometime soon and wondering what you can do? Here are some of Doya's Executive Chef and Co-owner, Erhan Kostepen's favorite places to visit.

Erhan:
I grew up in Izmir and Cesme, where my family would spend 9 months and 3 months of the year respectively, particularly in Alacati, popular among Turkish people as a summer holiday destination. Found on the west coast, this is close to my heart, where many of my most memorable childhood moments took place.
My time there showed me just how special time spent with family and good friends is. It is that atmosphere and those feelings I wanted to capture with Doya. It wouldn't be the first time that this hidden gem had an influence on my career as a chef and restaurateur.

Alacati's Influence on Mandolin Aegean Bistro, Miami
Alacati had a major influence on how I started Mandolin Aegean Bistro. Anyone who visited it told me how much the outdoor setting and colors reminded them of what they had seen when growing up or if they had seen Alacati. This was deliberate on my part, as the white and blue in the restaurant are iconic colors you see everywhere.
The one thing that was missing from Mandolin was more Turkish influence, and meze culture in particular, which is why I needed to open Doya, our new restaurant.

The Rich History of Alacati
Alacati is one of Turkey's most traditional towns and still features lots of narrow streets, stone houses, boutique hotels, and restaurants with tables outside. Its rich history is mostly resulting from the Greek influence from at least the 17th Century onwards. In 2005 it was declared as an official historical site, and the reason why the Greek stone houses are still standing is that they are protected properties.
So, if you are fortunate to find yourself visiting and spending time in Alacati, here is my guide to some of the places you should visit. All run by close personal friends of mine:

Karina
https://www.instagram.com/karinaalacati/
Kicking my guide off, we have Karina, which is owned by Arda Anlar, one of my close friends, who is also a chef and Fatih Katalay. They serve up unique dishes no one does not only in Cesme but in all of Turkey. The seafood-centered menu is something to be marveled at. At Doya, one of my dishes is inspired by Karina, with my own little twist. Calamari with garlic and cumin seed. Very much representative of Cesme, and very Aegean.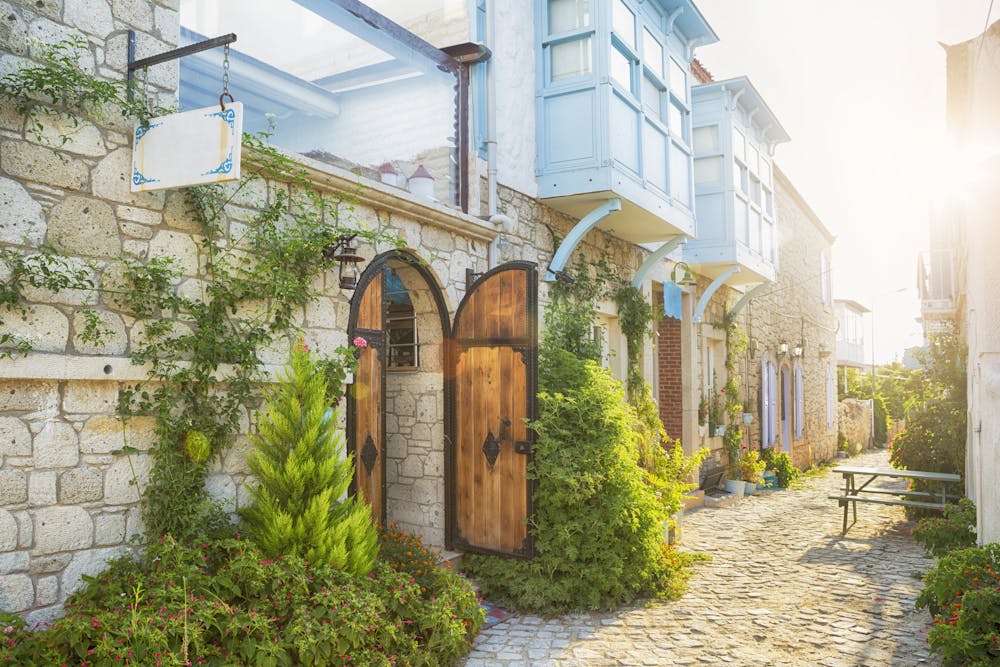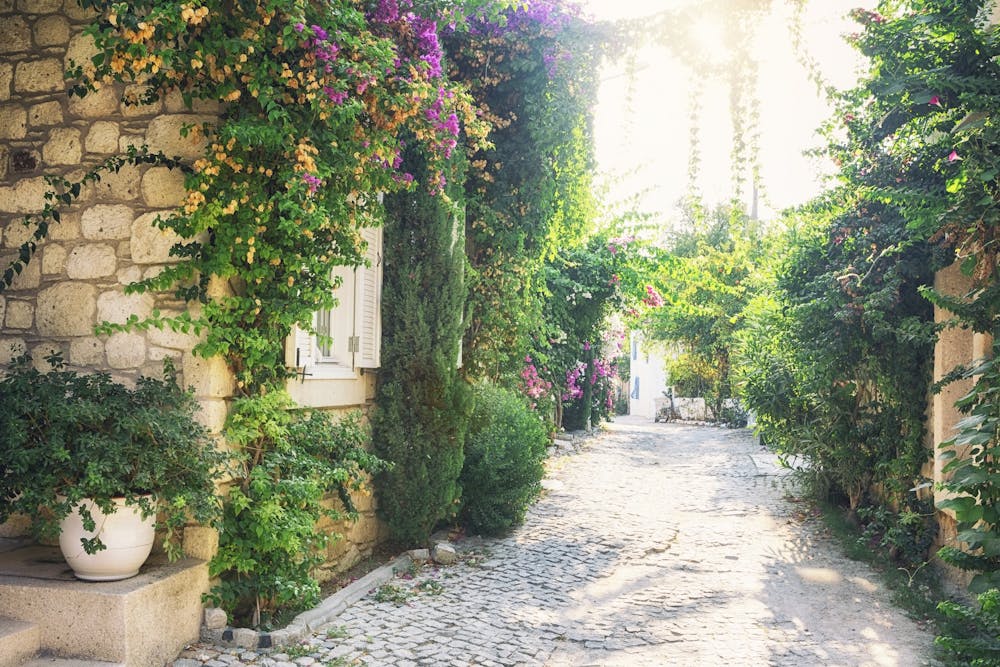 Photo Credits: Getty Images

Ferdi Baba
https://www.instagram.com/ferdibabarestaurant
Down by the water, Ferdi Baba is another great seafood restaurant that has a beautiful atmosphere and lots of great meze options.

Fun Beach
https://www.instagram.com/funbeachclub/
Alacati is a great place if you love beaches and has a strong beach club culture. The beach clubs here offer exceptional hospitality and customer service, along with a very relaxed atmosphere and, of course, amazing food.
Fun Beach is one such beach club, owned by Arda Cayirli, another close friend of mine. This has the best spot by the water, in my opinion. What more could you want? Seafood, nice people, Turkish movie stars and musicians, and watersports. You can even rent a private bungalow.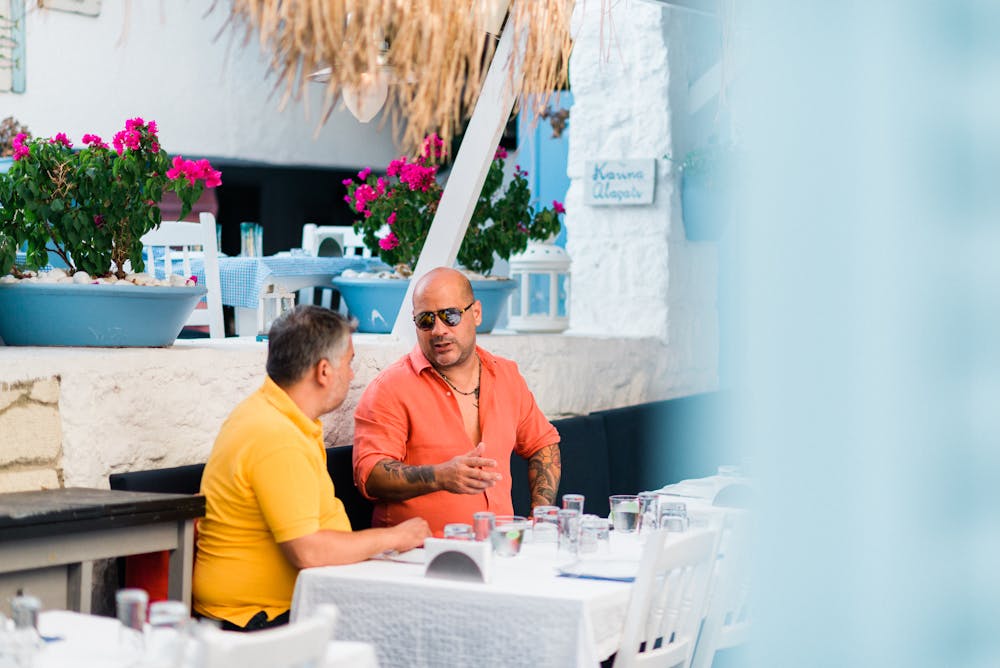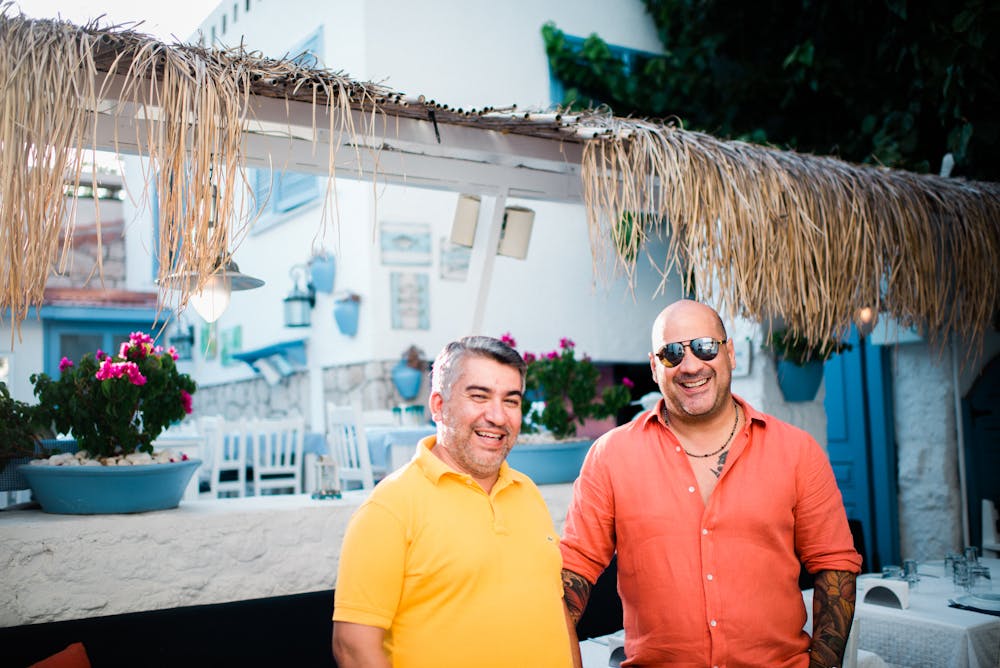 Photo Credits: https://www.instagram.com/dutchrob_/

Ses Bes Alacati
https://www.instagram.com/sesbesalacati/
If you are looking for somewhere to have a refreshing and tasty cocktail and a bit of a dance to live music, I can't recommend Ses Bes Alacati enough.

9 ½ Bucuk
Another outdoor bar with a very lively atmosphere is 9 ½ Bucuk.

Zeytinalti for Breakfast
http://www.zeytinalti.com/en/galeri.php
One of the best places for a magnificent breakfast that is healthy and authentically Turkish is Zeytinalti. This is actually a working, organic farm and produces its own food with a lot of passion, love, heart, and soul. Try not to be knocked for six by the beauty of the surroundings as you sit in the middle of olive trees.
It's a real 'from the ground to the plate' style eatery. I highly recommend Serpme Kahvalti. This consists of jams, such as pomegranate jam, honey, cucumbers, tomatoes, cheese, and olives along with a tasty breadbasket. You can even order additional items like eggs. The one extra I strongly recommend and almost insist you order is pisi, which is like a donut and is best eaten with olives and jam.

At The End of The Night at Kumrucu Erol Alacati
https://www.instagram.com/kumrucuerol1980/
This is one of those quintessential Turkish places you end up at the end of a late-night for a snack. Kumru is a local delicacy from Izmir. It's a Turkish sandwich that is covered in sesame seeds. The name actually means 'collared dove', owing to its unique shape. Inside the sandwich, there is green pepper, raw tomatoes, meat, and lots of Izmir Tulum cheese. If you want to see a nice video guide of Alacati, view here.
Erhan Kostepen is the Executive Chef and co-owner of Doya