Cappadocia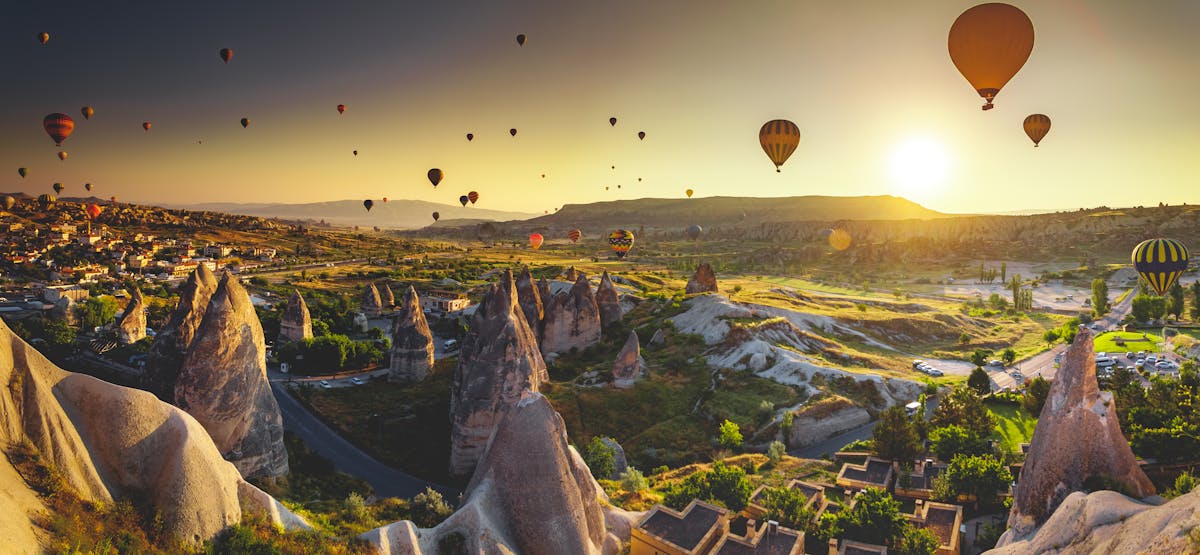 Photo Credit: iStock

By: Erhan Kostepen
Cappadocia
If you are looking for somewhere that has a lot of stunning landscapes and exciting things to do, then I would recommend a trip to Cappadocia or even spending a whole trip there. If you know anything about Cappadocia, you will probably have heard that hot air ballooning is incredibly popular there. Most likely you will have seen the photos on Instagram because of how photogenic it is. As with any place though, there is a lot more to see, do, and explore.

Where is Cappadocia?
Cappadocia, rather than being just a town or a city, is actually the name of a larger area and it is roughly 3 hours southeast of the capital, Ankara. That puts it almost bam-smack right in the center of the country. It has the privilege of being recognized as a UNESCO World Heritage Site.

Fairy Chimneys
One of the most distinctive things about the region that sets Cappadocia apart from the rest of Turkey is the fairy chimneys. These are conical-shaped, tall rock formations found in clusters in Goreme, Monks Valley, and other parts.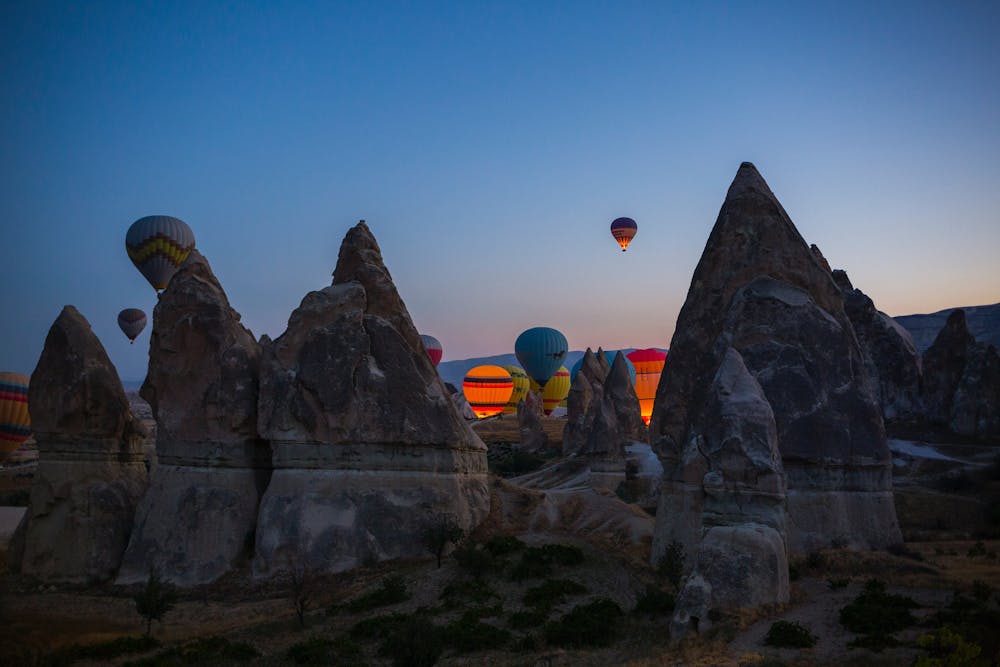 Photo Credit: iStock

Hot Air Ballooning
As noted at the outset of the post, I mentioned that the thing most people know of, even in passing, about Cappadocia is the hot air ballooning. This is definitely one of, if not the most popular activity in the region. When I say hot air ballooning, I don't just mean a few honeymooners with their smartphones. I mean hundreds. In fact, it may be the only place like it in the world.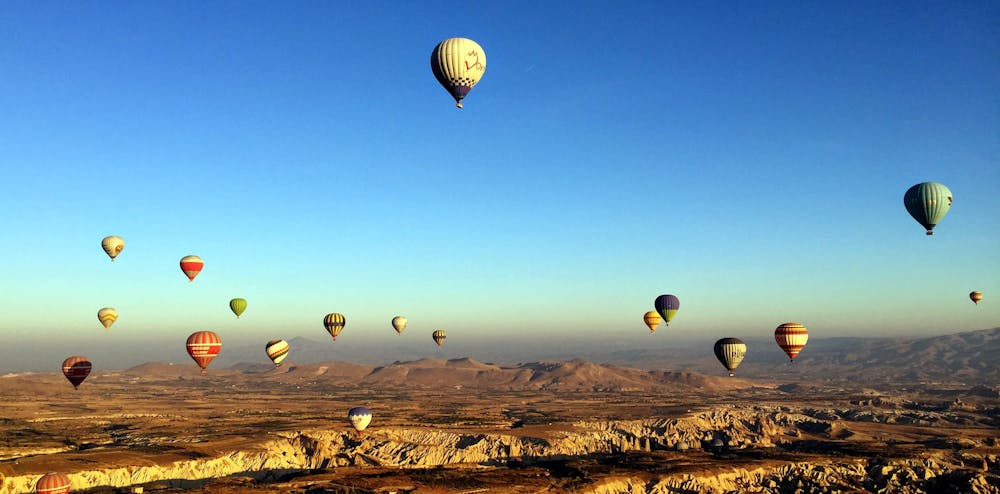 Photo Credit: John Cameron, unsplash
As many as 100 hot air balloons are permitted to take off before sunrise at the same time, with another 50 being allowed to fly half an hour after sunrise. There is no denying that this is one of the best ways to really appreciate the fairy chimneys in all their natural magnificence and splendor.
However, if you've never been hot air ballooning and are afraid of heights, you need to know that they can fly very high from just at tree level to 3,000 feet from the ground. If you suffer from motion sickness, you should also know they can travel at speeds of between 2 and 22km per hour, depending on the weather and wind.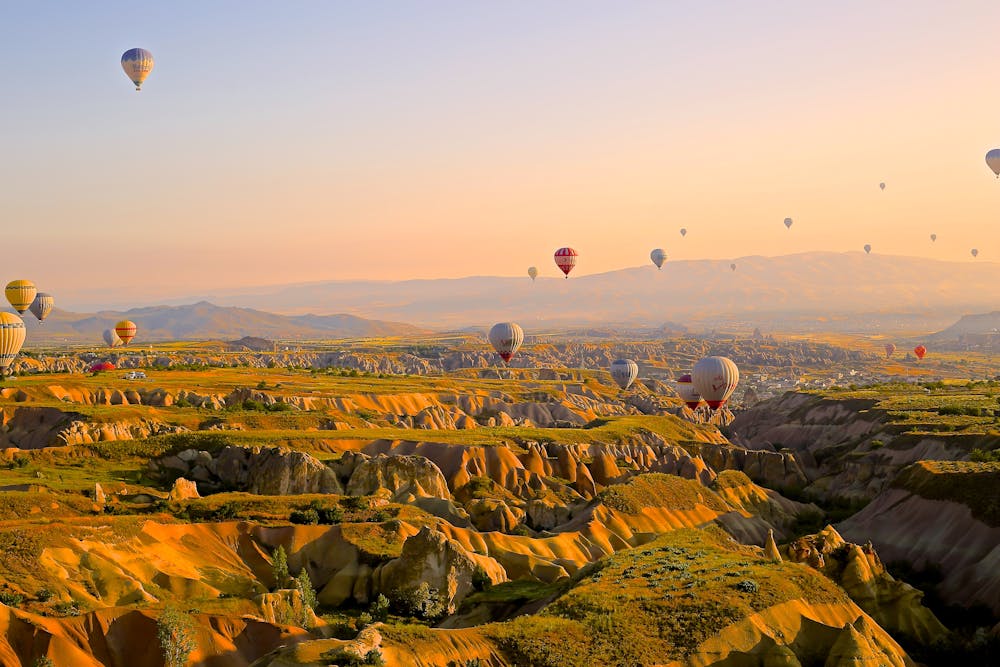 Photo Credit: Daniela Cuevas, unsplash

When is the Best Time to Go?
It all depends on what you want to do when you go to Cappadocia. I would visit at any point of the year, but if I wanted to go hot air ballooning, I would go sometime between April and November. The weather is more pleasant for drifting along through the sky.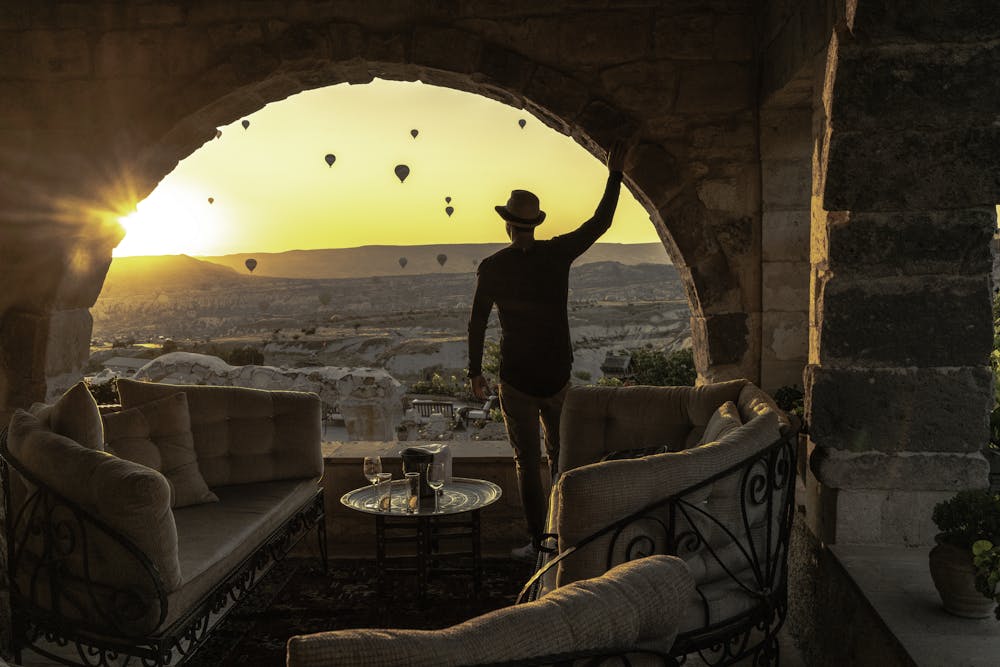 Photo Credit: Canmandawe, unsplash

Why Not Stay at A Cave Hotel?
The caves in Cappadocia are another draw to the region. Did you know you can actually stay in a cave? Well, in Cappadocia you can. It is something I recommend to the adventurous among you. The rooms are actually carved into the side of rock pillars and mountains. It can be a very humbling e experience. It may not be for everyone, but I personally think it is a unique way to get back in touch with nature.
Erhan Kostepen is the Executive Chef and co-owner of Doya