A Brief Introduction to Bodrum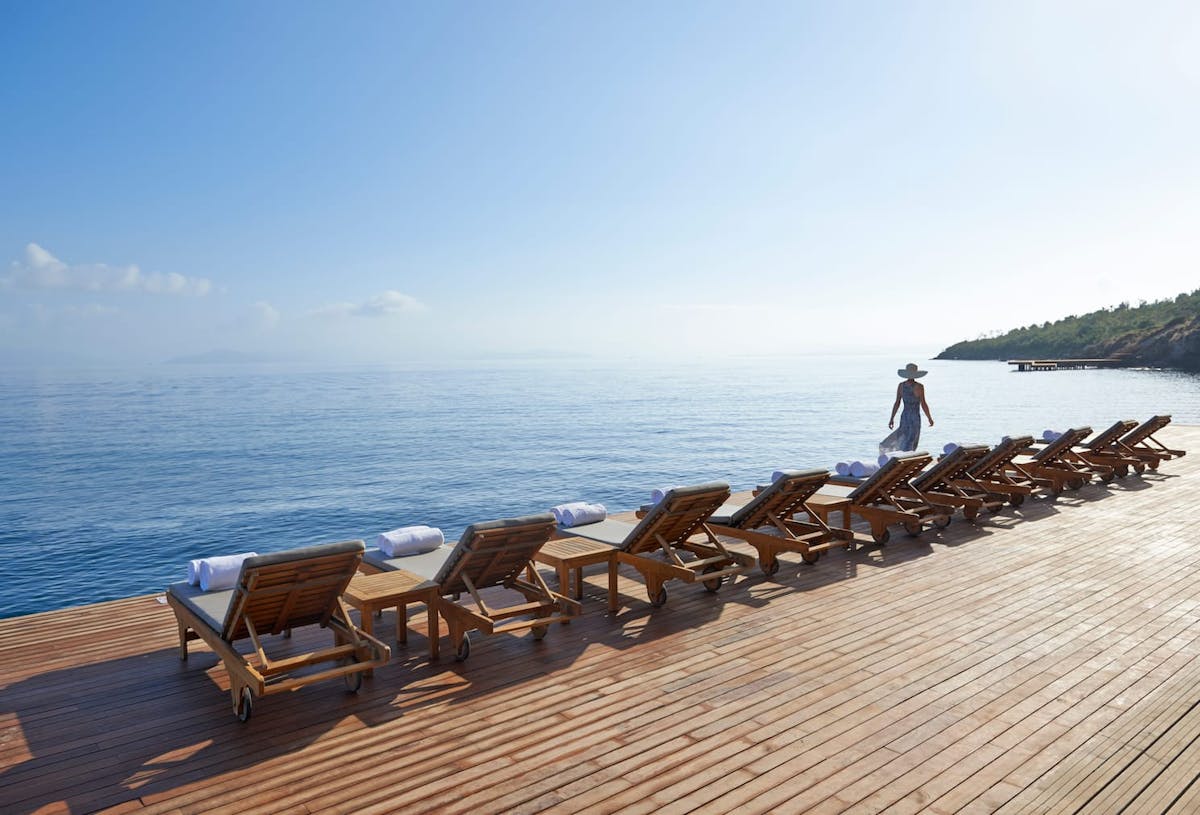 Photo Credit: Mandarin Oriental Bodrum

By: Jerry Bock
A Brief Introduction to Bodrum
Located along the Bodrum Peninsula, Bodrum is a must-visit city on the country's southeast coast that sits with the Aegean Sea as its backdrop. As many different travel writers and groups like Conde Nast Traveler and Bloomberg have referred to it as one of the best places you can travel to and a see-and-be-seen destination that's the perfect alternative to Mykonos and St. Tropez, I thought it would be interesting to give all you reading this an introduction. Together with Erhan and Rob, my business partners at Doya, we visited Bodrum several times. In a future post Erhan will write up his tips for some of the quintessential very local experiences Bodrum has to offer. Here I want to focus on some of the world class resorts of Bodrum.
It is a world-famous holiday destination that was given the St Tropez of Turkey name because of the mild Mediterranean climate, the various sites ripe for sightseeing, quaint neighborhoods, all the beach clubs, luxury hotels, eateries, exciting nightlife, modern transportation, and superyachts floating on the turquoise sea.


Yalikavak Marina at Bodrum – Sophisticated and Modern
https://yalikavakmarina.com.tr
The Yalikavak Marina has had lots of work carried out on it over the last few decades to make it one of the most modern and sophisticated marinas found on the Mediterranean and the Aegean Sea. It is packed with fantastic restaurants too, for example Zuma has a beautiful location right by the water. This makes it perfect not just for tourists, but yacht operators too because of the easy access it offers to the Med.
Turkey in general, but Bodrum particularly is known as being a great place for hospitality options regardless of your budget. However, I wanted to draw three luxury hotels/resorts that stand out:

Mandarin Oriental
https://www.mandarinoriental.com/bodrum/paradise-bay/luxury-hotel
Mandarin Oriental is an incredible resort that overlooks the Aegean. It has five-star status with its own private beach with amazing facilities. Located within Paradise Bay, it is an awesome place to relax and enjoy life one moment at a time.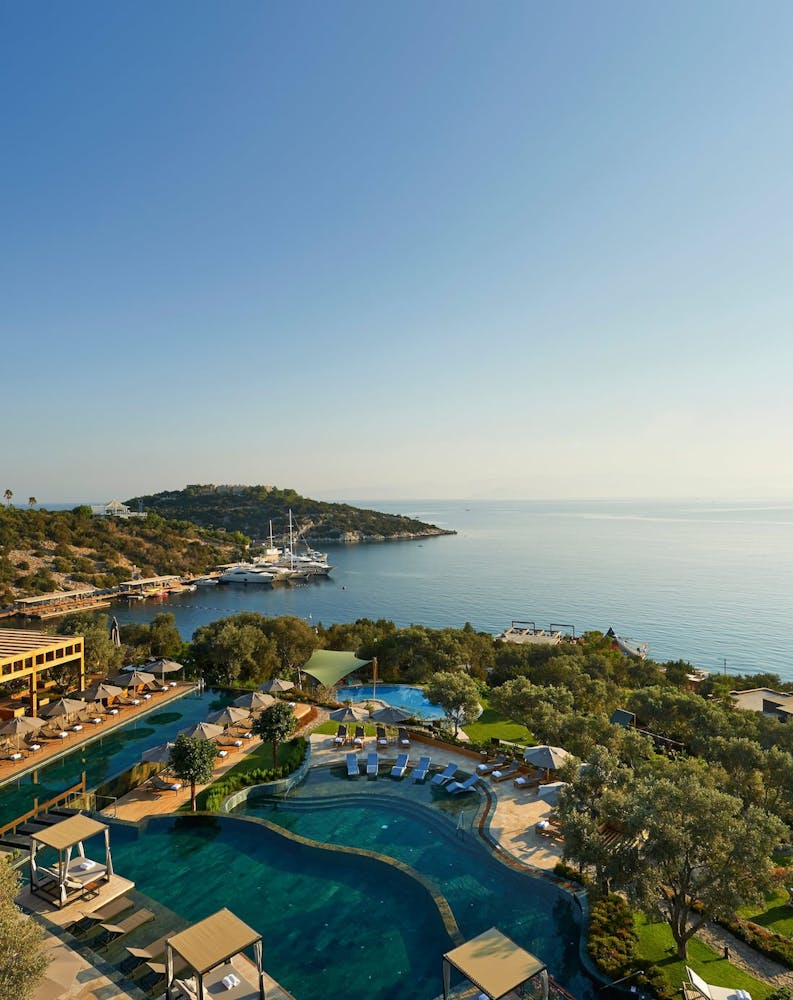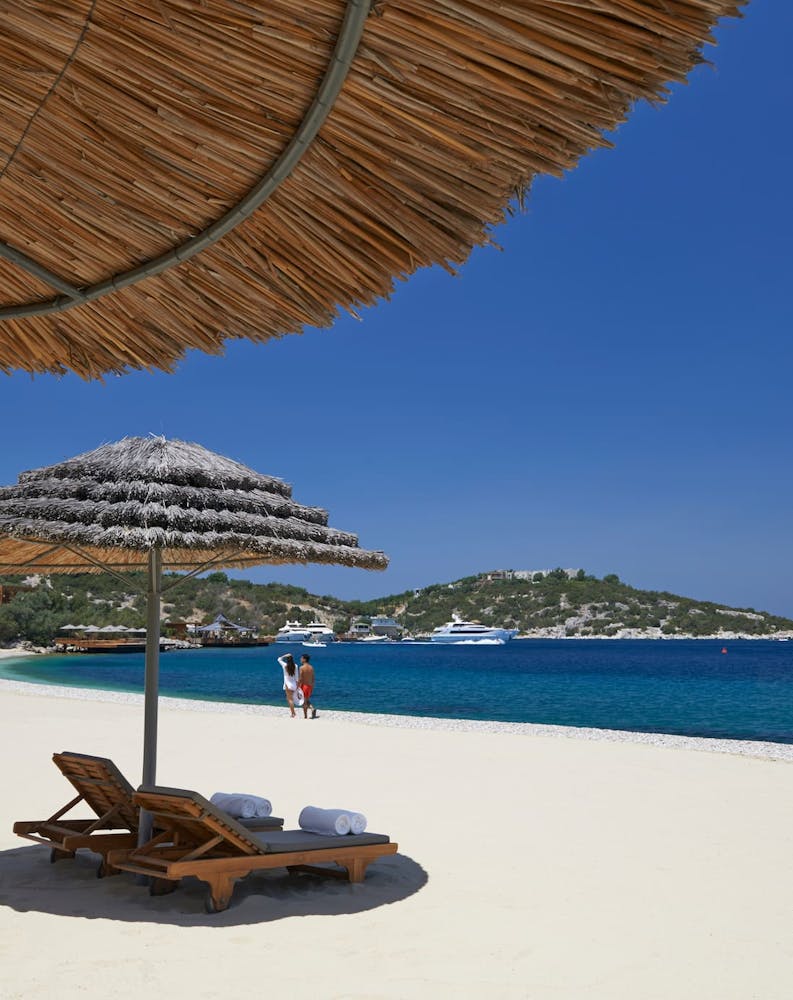 Photo Credit: Mandarin Oriental Bodrum

You have a chance to stay in either a villa, suite, room, or apartment and while you are there, I can't recommend enough that you take advantage of the gourmet restaurants on site. When you want a little r and r, there are also soothing spa options to choose from. We were lucky enough to have spent some time here last year and I recommend it wholeheartedly.

Amanruya
https://www.aman.com/resorts/amanruya/explore-amanruya
Amanruya is a resort based on its own private area that has experienced thousands of years' worth of history. There the turquoise waters of the Aegean gently lap onto the private beach and there is a distinct pine scent in the area from the nearby forests. The resort itself, a secluded and idyllic village-style location that sits by the cypress trees and olive groves along the North Coast of the Bodrum Peninsula. I love this place because it feels very private, but also spacious, with separate free-standing guest pavilions, most of which even have their own private pools.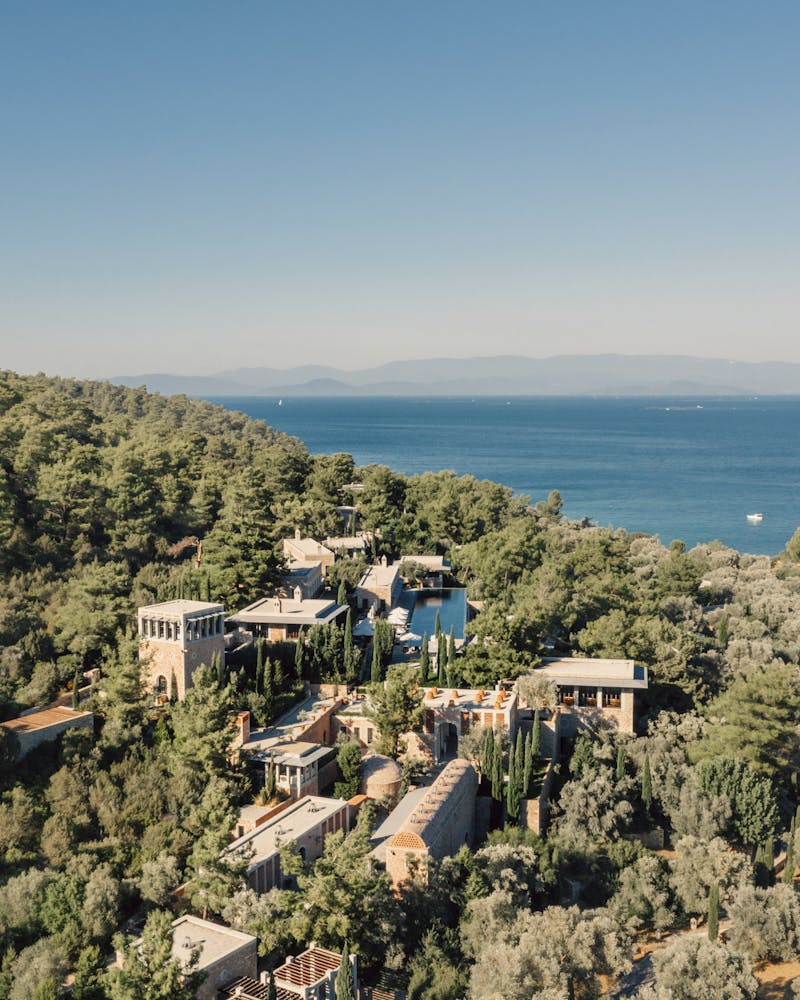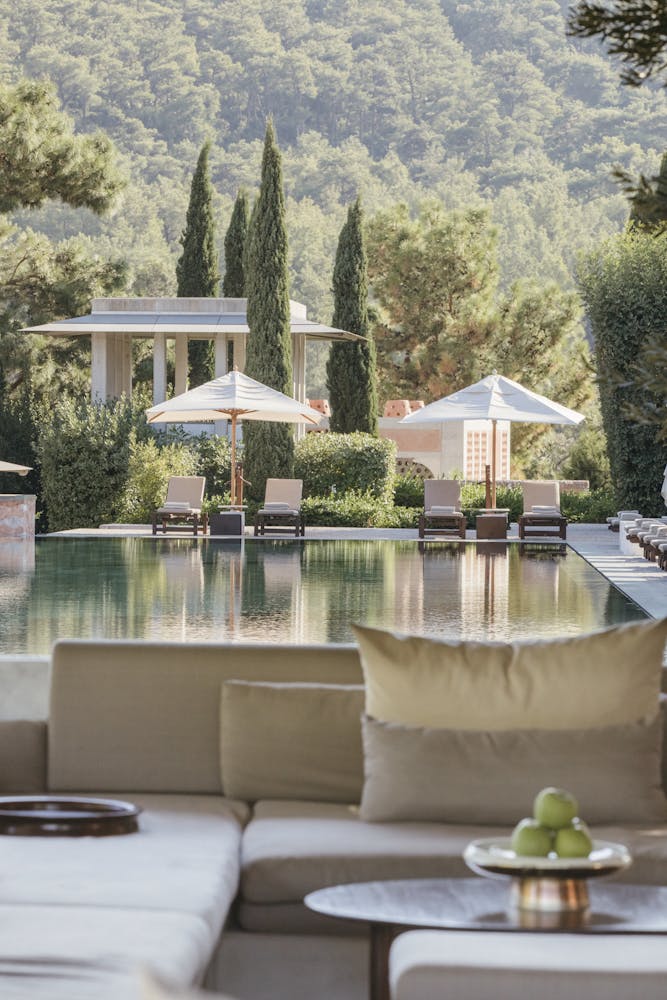 Photo Credit: Amanl Bodrum

There are gently winding paths that take you to the different amenities the resort has to offer like it's a three-story library, the spa, and some attractive little restaurants. All of which overlooks the spectacular marbled infinity pool.
It feels as if you are surrounded by history there, with just beyond the perimeter you will find Didymo, Miletus, Priene, and the UNESCO site of Ephesus, all remnants of ancient Rome and Greek.

Six Senses
https://www.sixsenses.com/en/resorts/kaplankaya
CN Traveler recently referred to the Six Senses hotel as Turkey's hottest spot. This is actually the latest in several different locations bearing the name. All of which are known for offering splendid wellness retreats away from the rat race.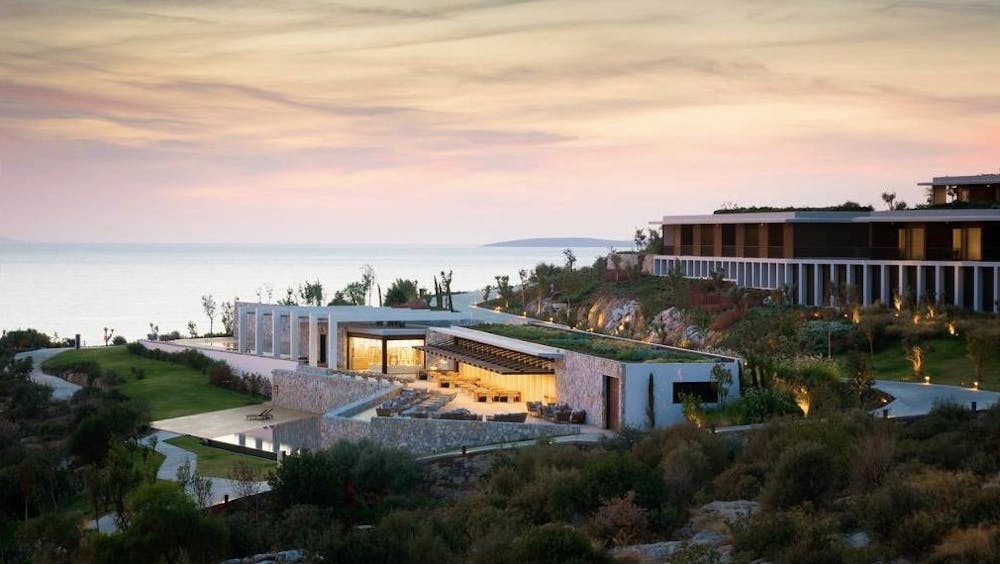 Photo Credit: Six Senses Bodrum

In his article I focused on some of the more luxurious experiences of Bodrum. In a subsequent post Erhan will highlight the very local restaurants and hotels present in Bodrum, which are equally impressive in their own right. Whichever of these suits your needs, I am convinced you will have the perfect holiday in Bodrum.
Jerry Bock is Managing Partner of Doya